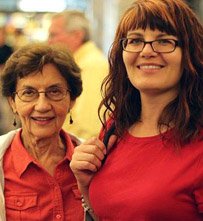 Yuma – in my beloved home state of Arizona! I've visited this town 'way down there' a number of times, and each time I become a little more fond of what Yuma has to offer. Especially in the winter, Yuma can offer gorgeous weather, a dry climate, and an active and robust senior community.
Yuma also offers a number of great agencies and support services, offering help and information on Yuma's senior programs, housing, long-term care options and more.
Great sources for information, help and support:
The Western Arizona Council of Governments (WACOG) offers a trustworthy, state-sponsored place to learn about senior/aging services in Yuma. WACOG acts as Yuma's Local Area Agency on Aging offering services such as Adult Day Care; Nutrition Programs; In-home respite care; Transportation services and much more. This is a great first-stop for your research in Yuma, and a great place to simply ask q question through trusted sources! Intro by D. Besnette
Yuma Assisted Living: Featured Facilities
Assisted Living
Independent Living
Memory Care
Care Home
Respite Care
Hospice Care
Medical Care
866-666-1057Pricing & Availability
Features & Photos
Assisted Living Facility Options for Yuma, AZ
List Your Facility any licensed facility in Yuma (in good standing with the State of Arizona) may list here!
Learn facility citations, inspections and violations for facilities in Arizona and Yuma.
Tip: See a 'Street View Photo' of the facilities below if you see a 'map' link – this will show you a current exterior photo of the facility and allow you to take a 'virtual drive' down the street that the facility/home is located on!
Learn facility Costs & Availability: (877) 616-7329
Join our Google+ Community & Discussion Group!

1-877-616-7329Pricing & Availability

1839 West 25th Street Yuma, AZ 85364
(928) 317-3086
866-315-1354Pricing & Availability
Map
Private bedrooms
24-hour staffing
Dietician approved home cooked meals
Individual and group activities
Daily house keeping services
And much more.
12234 North Frontage Road Yuma, AZ 85367
(928) 305-0892
888-723-8284Pricing & Availability
Map
Meals
Assistance with bathing, dressing and medications
24-hour on-site staff
Transportation coordination
Emergency response system
1475 South 46th Avenue Yuma, AZ 85364
(928) 329-7707
866-981-5725Pricing & Availability
Map
Independent Living
Assisted Living
Memory Care
12447 South Sandra Avenue Yuma, AZ 85367
(928) 342-6153
888-723-8284Pricing & Availability

2686 East County 15 1/2 Street Yuma, AZ 85365
(928) 317-2857
877-345-1716Pricing & Availability
Map
1526 South 8th Avenue Yuma, AZ 85364
(928) 373-0293
866-981-5725Pricing & Availability
Map
24-Trained Awake Staff
Social and Recreational Activities Daily
Three Home Cooked Meals A Day + Wholesome Snacks
Professional and Caring Staff
8691 South Mojave Lane Yuma, AZ 85364
(928) 329-0481
888-985-4427Pricing & Availability
Map
450 South Orange Avenue Yuma, AZ 85364
(928) 726-9414
877-644-2963Pricing & Availability
Map
265 East 24th Street Yuma, AZ 85364
(928) 344-8680
888-723-8284Pricing & Availability
Map
Assisted Living
Short-term stays
Additional Support