Researching assisted living in Arizona is just a delight.  Really.  Even though I am from Arizona (grew up in Flagstaff), this is not a biased statement in favor of my beloved home-state.
There are more excellent tools provided by the state of Arizona to find assisted living – no matter where you live: Big City, Rural or Small-Town, you are covered.
I am going to quickly highlight 3 excellent, non-commercial, state-sponsored ways to research assisted living in Arizona, which are particularly useful if you are looking some of the less-populated places in our wonderful state.
You can visit, or return to Assisted Living Directory's Arizona Facilities page to see our statewide and city lists!
1) Use the State's Division of Licensing Services Provider Search Tool: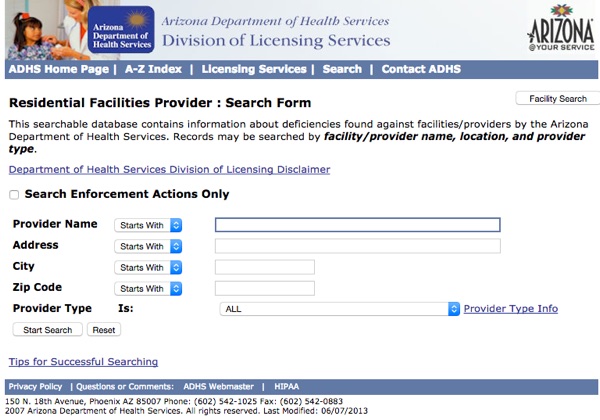 This tool is excellent on a number of fronts.   First, it is comprehensive.  Every licensed assisted living facility and residential care home in Arizona is represented in this tool.
For small-town searches, for example, Wickenburg, just type it in to the 'City' field, and Voilà!
The results look like this: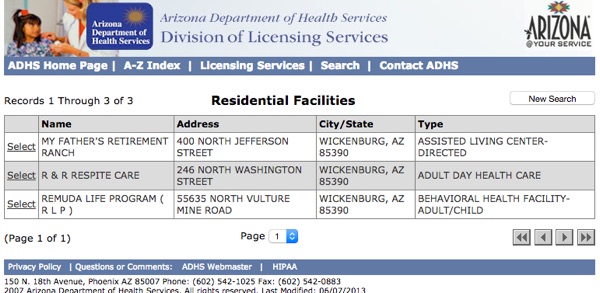 Selecting a facility brings you more excellent information not found anywhere else, including inspections, citations & surveys and enforcement actions for the facility.
This excellent facility and provider search tool can be accessed here:
http://hsapps.azdhs.gov/ls/sod/SearchProv.aspx?type=AL
2) Find Rural Assisted Living in Arizona Using This Interactive Map: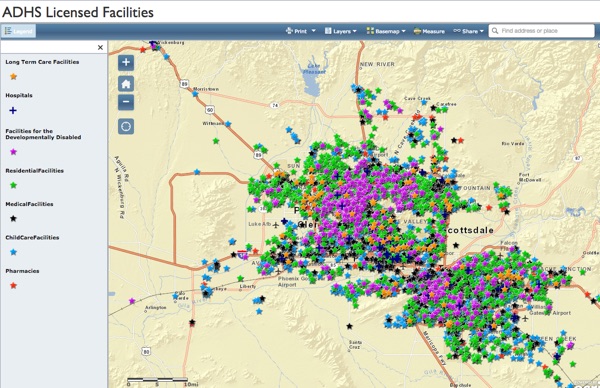 This map is, well, awesome.  I only recently discovered it, and it's somewhat buried on the State of Arizona's ADHS website.  I think it should be front-and-center, since it's really that good.
The map is helpful for small-town or rural searches in Arizona, as you can zoom in and out, and pan around the state to areas that you are interested in.
If you click on any of the stars on the map, detailed information about the facility will come up: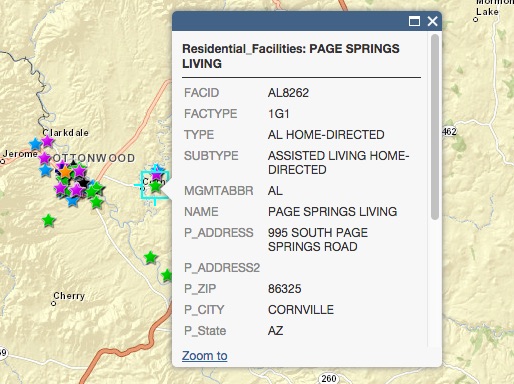 Panning up a little north, I found quite a few facility options in some of the rural areas of Central Arizona, around Camp Verde, Cordes, Rimrock etc.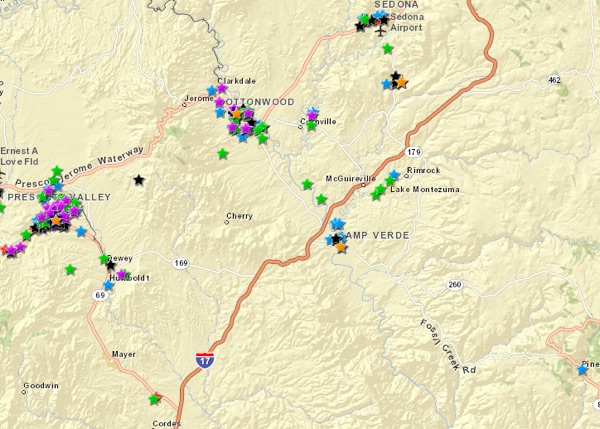 Learn more about, and access the map here.
3) Provider and Facility Databases, Spreadsheets, and Lists: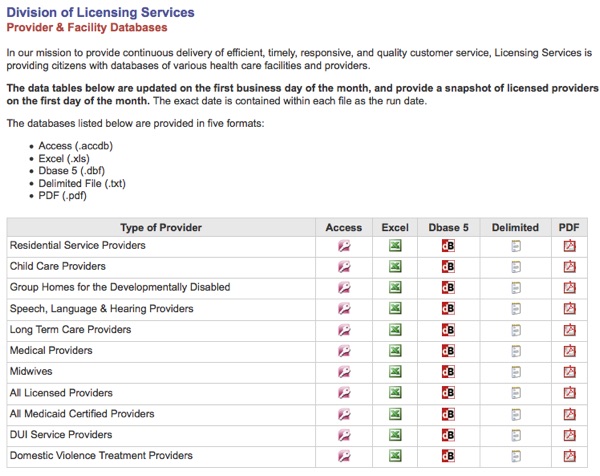 A goldmine of information in a variety of formats.  You can access, print, save and download statewide lists of assisted living facilities in Arizona in Excel, dbase5, Access, PDF and more.
For example, I chose to get a list in Excel, and got a huge spreadsheet that I was able to save on my computer easily, and sort by city, or alphabetically: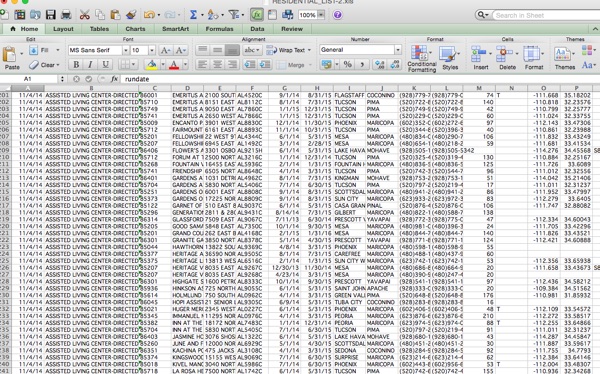 I was able to sort, and see facilities near, and on the Navajo reservation, and other 'out of the way' places around the state.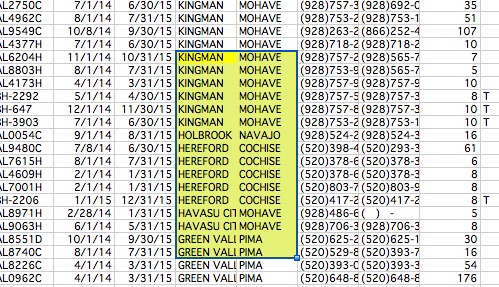 You can access these wonderful lists and databases here:
These three research tools are non-commercial, provided through State of Arizona resources and data, and should offer a trustworthy and comprehensive way to research care statewide.