Learn About Assisted Living Regulations in Arizona
There are a few important sites that you should be familiar with if you are interested in learning about assisted living regulations in Arizona, including who is responsible for regulating and enforcing these regulations
Who is responsible for regulating assisted living in the State of Arizona?
This responsibility belongs to the Arizona Department of Health Services, and their Bureau of Residential Facilities Licensing.   
This site, and Department offer a wealth of information and tools.   You'll find.
1) The address, phone and contact information for the department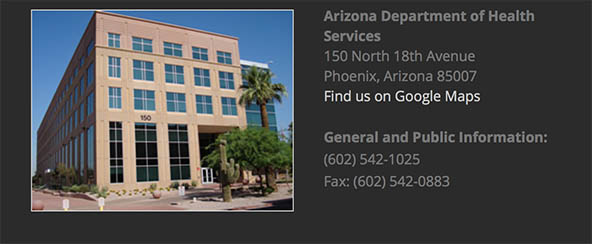 2) An "Enforcement Actions Search" for assisted living providers in Arizona.   This is also an excellent way to simply search for/research assisted living and residential care homes statewide. 
The enforcements search looks like this:

3) An Online Complaint Form.   This form allows anyone who is concerned about the quality of care provided through a care facility, or who may suspect a violation.  We recommend that you read through the FAQ's provided about the complaints process.  https://app.azdhs.gov/ls/online_complaint/HealthComplaintFAQ.aspx
Here's a snapshot from the FAQ page: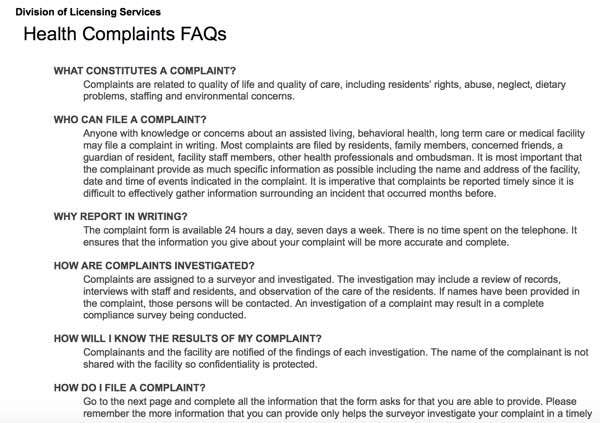 4) Information for Consumers and Providers
Assisted Living Regulations in Arizona
There is a fairly large PDF document available through the State's Office of Administrative and Council Rules that details the state's assisted living regulations, definitions, Residency agreements, standards and much more
The Definitions section covers:
Assistant Caregiver

Assisted Living Services
Caregiver
Manager
Medication Organizer
Primary Care Provider
Residency Agreement
and more.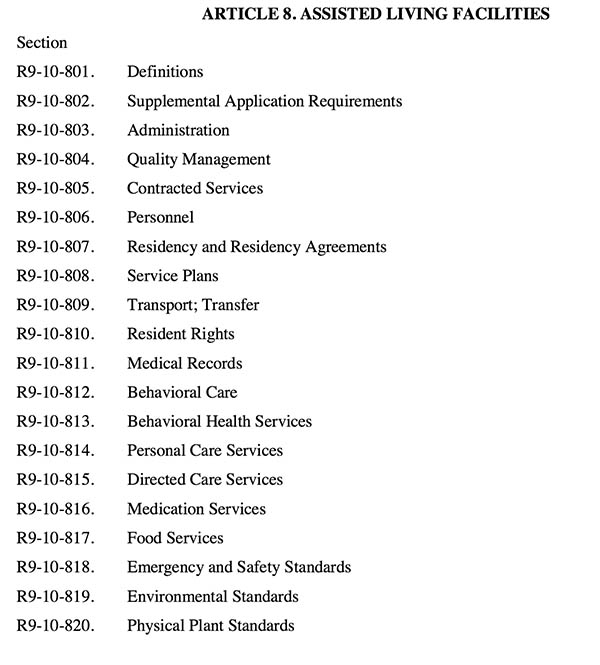 On page 34, you'll see another important section for Emergency and Safety Standards.   This section outlines, using phrases like "A Manager Shall Ensure That" things like disaster plans are developed and maintained, how drills are handled, resident orientations, fire extinguisher standards, environmental standards, and many more.
What is helpful is that this document is very easily saved and printed, and a copy of these regulations should be readily available to any resident, caregiver or family member who asks for one.
Families can even highlight those areas of regulation that are most important to them, and ask the facility owners and administrators about them as they visit and tour facilities.
Lastly, this document and the information contained within should be very familiar to, and understood by assisted living facility administrators and staff, as well as those caregivers who are looking to open an assisted living home in Arizona.   
You can get the regulations PDF here:
http://www.azdhs.gov/ops/oacr/rules/documents/rulemaking/hci/assisted/hci-assisted-living-new-rules-2014.pdf