The State of Arizona offers frequent trainings for current, and new administrators or providers for assisted living facilities.
I would submit that one of the most important things any assisted living provider, owner, administrator, or even staff should do to show that they have an interest in maintaining good standing in terms of compliance with rules, health and safety regulations and licensing requirements would be to periodically, or better yet, often attend any offered trainings offered by the state.
Rules change, new regulations arise, and if your state offers a way to stay up-to-date, it seems like a no-brainer to do so.
Arizona, fortunately, offers some great support to assisted living providers in terms of training opportunities, classes and programs.
Some of the offerings include:
* New Rules Training
* Behaviorial Rules and Updates
* New Provider Orientations – This training is tailored for those interested in opening an Assisted Living facility. Pre-registration is required to attend. To register, please call the Arizona Department of Health Services office at 602-364-2639
There is also a great PDF document available to New Providers or for those who want to learn how to open a facility  that you can get from the ADHS site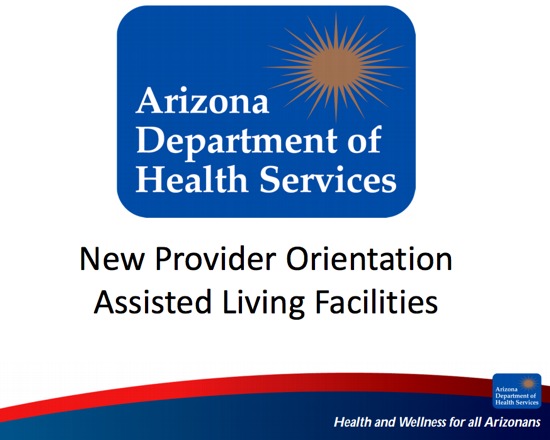 http://azdhs.gov/als/residential/documents/new-provider-orientation-assisted-living-facilities.pdf
and for trainings
http://azdhs.gov/als/residential/training.htm
With public records for assisted living facilities and residential care homes so easily and readily available online, it's more important than ever for facility owners to be extremely knowledgeable about state laws and regulations.
Additionally, for families and caregivers who might be researching facility options, a great question to ask each administrator is whether they indeed attend these trainings and classes regularly.
If the answer is "No" it should give you pause, or concern as to whether the facility sincerely has the best interests of their residents at heart.