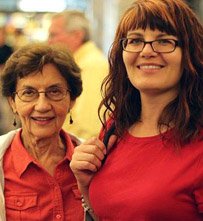 Aloha from Assisted Living Directory! We've created this page to provide a helpful and accurate place to begin your research into the many assisted living facility options on the different islands of Hawaii.
I'll always remember when the grandparents of a good friend of mine moved to Hawaii (Maui) from the mainland to 'live
the good life' and to retire in one of the island's assisted living homes. Before they moved, they were pretty unassuming folks, doing normal things that seniors do. After they moved to Hawaii, within a short time, it seemed like their inner child started coming out again. They were both embracing the Hawaiian lifestyle, complete with the colorful shirts (or, the Hawaiian Tuxedo, as I think they are referred to), and enjoying the beach, the awesome island weather, and many of the exciting activities the islands have to offer. It was a fun transformation to witness.
* Are Hawaii's assisted living facility inspections/complaints available online?
One great resource that we'd like to point out is the State of Hawaii's Department of Health website, which, in conjunction with the Executive Office on Aging, provides information regarding many of the assisted living care facilities on each of the different islands. Although their website is not as technologically advanced as some of the others we have seen, there is still very good information to be found about many of the facilities here, as well as Hawaii's unique 'definition' of what assisted living is, or rather, how this state defines it.
All of this data may be found on in the Disability Services/Key Services section. Mahalo!
How To Learn Facility Inspections, Citations & Complaints Reports!
[Video] Non-commercial and Trustworthy Senior Care Information for Hawaii
Video Tutorial Produced by Assisted Living Directory
Our short video tutorial will highlight two excellent and comprehensive ways to find senior care services, assisted living, hospice, caregiving support, and much more throughout Hawaii.Learn More
Hawaii Assisted Living: Featured Facilities & Services
Regency at Puakea
2130 Kaneka St
Lihue, HI 96766
Lihue on Kauai
Hawaii
OHCA#9-ALF
800-294-5159Pricing & Availability
Learn More
Contact Regency at Puakea Directly!
Hale Pu'uhonua is East Hawaii's best option for independent senior living. We offer private bedrooms, 24/7 supervision and personalized care plans on a quiet one acre lot 15 minutes from Hilo.
800-308-7898Pricing & Availability
Learn More
Contact Hale Pu'uhonua Directly!
The Ponds at Punaluu is a beautiful retirement community for seniors located on the island of Oahu. For more information about this facility, please call The Ponds at Punaluu Directly at: 808-293-1100.
800-291-3930Pricing & Availability

Let Us Be Your Island 'Assisted Living' Guide!
Our senior care advisors know, and have relationships with many of the facility choices on the different islands of Hawaii!
We understand that the research process to find assisted living can be time-consuming and confusing. Finding care in Hawaii can often times provide additional challenges, as families may be doing research from the mainland, or on multiple islands, where travel to and from to inspect, and do research is not feasible.
Our experts can help you by providing much of the information you need about the different senior care options throughout the state – based on your desired location, finances, health needs, and care requirements.
We can also answer questions about particular insurance and cost questions for assisted living, Alzheimer's or memory care, as well as questions about particular laws or regulations relevant to care in Hawaii.
Our services are free of charge. We are confident that you will be thrilled with what we can provide, and the time, and perhaps money that we can save you and your family!
More Cities & Smaller Town Listings:
Honolulu
"Offers a caring and supportive environment for individuals with Alzheimer's disease or other dementia related illnesses."
Phone: 808-595-6770
95 Kawananakoa Place
Honolulu, HI 96817
Website: www.halekuike.com7
800-308-7898Pricing & Availability

Honolulu Assisted Living
Our contact information is:
148 Lakeview Circle
Wahiawa, HI 96786 (808) 621-2000 or (808) 622-1204
After 5 PM
(808) 354-8704
Reasons Why Honolulu Assisted Living: Circle of Care, Multicultural, Memory Care, The Healing Forces, Spiritual Counsel, Compassionate Staff, Individualized Care, Encouraging Positive Action and Outlook,INDEPENDENT LIVING 24HR.STAFF 30BEDS
Elizabeth
Wahiawa
Hawaii 96786
See More Facilities in Honolulu
Hilo
Hawaii Island Adult Care, Inc.
"Is a private non-profit organization providing health and social services for the frail elderly, physically and/or mentally-challenged adults and patients with Alzheimer's disease or related dementia"
34 Rainbow Drive
Hilo, Hawaii 96720
Phone: (808) 961-3747
Website: www.hawaiiislandadultcare.org
Keeping seniors and persons with needs independent (An an alternative to assisted living)
Nurse Pro-Care provides quality, compassionate home care for your loved one. You can receive the care you need in the comfort of your own home.
Located at 305 Wailuku Dr Ste 6 in Hilo, HI
808-933-9933
Tonya
Maui
Roselani Place – Independent or Assisted Living Options
(808) 871-7720 88 S Papa Ave Kahului, HI 96732 Website: www.roselaniplace.com This facility has been in operation since November of 2002. It has 93 apartments for both independent and assisted living. They are month-to-month rentals.
Keeping seniors and persons with needs independent (An an alternative to assisted living)
Nurse Pro-Care provides quality, compassionate home care for your loved one. You can receive the care you need in the comfort of your own home.
Located at 305 Wailuku Dr Ste 6 in Hilo, HI
808-933-9933
Tonya
Helpful Tip : You can access a list of licensed assisted living facilities from the Office of Health Care Assurance State Licensing Section