Submit Your Facility – Choose From These 2 Free Options: (yes, it is completely, 100% free! Go for it!)

Photo Listing – This includes 5 photos, an interactive google map, a video/virtual tour (if you can provide the video), a custom contact form that will deliver leads to you via e-mail, and your own dedicated page. Your page will be optimized for search, and will be accessed from the main state page. See an example of a photo listing here (will open in a new window). You may use as much text as you would like to describe your facility! The first listing is always free. To submit your photo listing to our website (U.S. only) – please Click here
Multiple listings from the same company/person will incur a charge. Please contact us if you have more than one facility that you would like to list and we will get back to you promptly with more information.
About our photo ads: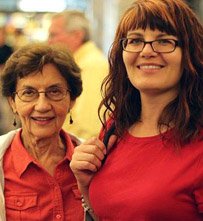 1) Photos of your property create an emotional attachment or "bond" with the potential resident.
2) Photo ads appear on both the state page above the text listings as a 'featured listing' (with a photo) and are linked to your dedicated page. Your dedicated page will be highly search-able, and will have a map, 5 photos, your property description, services, and a custom mail form. We will also add video if you have one. To see a good example of how our photo ads are displayed, please visit our Colorado page.
3) Our interactive google maps on our photo listings help to make your leads more qualified, with potential clients interested in your area.
4) You'll have a real human to help you with any edits or updates. We'll make sure your ad looks perfect!
Testimonials:
"Thank you! I appreciate all that you did to make Petradi look appealing. It was great that you took the initiative to add the extra photo and to flesh out the amenities. I wish that working with all of the other listing agencies was as pleasant and efficient as working with you – and you can tell your boss that I said so. =) – Thank you, Carol
New Feature For Photo Ads! We will now add a custom mail form to your ad that potential clients can use to contact you – this is instead of simply displaying your e-mail address on the site. A mail form will virtually eliminate any spam, and will protect your e-mail address!
Add A Video! If you have a video clip of our facility, we can add it to your photo listing! Creating a video of your facility is not difficult. If you can send us a tape that includes video of your facility, we can edit it, and make a professional looking video for your ad. An extra fee would apply for this service.
Why Assisted-Living-Directory.com? Our site is very well ranked and established – We've been around for over 9 years! We have received writeups and notice from several educational institutions, as well as government sites. Our traffic grows significantly every month. We do not rely on spam or unethical tactics to promote our site. We also take fraud very seriously, and block spammers frequently from accessing the site.
Human Help: When you advertise your facility with us, you will have a real human to help you whenever you need edits or corrections. We respond quickly and we're really nice people to work with. Imagine that!
Terms of Service: By submitting your listing, you automatically agree to our Terms of Service
Submit your photo listing here.

Text-Only Listing – We love descriptive listings! Please use as much text as you need to describe your facility! We allow one free text listing per company/organization. To submit your text listing to our website (U.S. only) – please Click here
Terms of Service: By submitting your listing, you automatically agree to our Terms of Service
Important Note: We are only accepting listings for licensed Assisted Living Facilities or Adult Foster Care homes. Failure to submit a license number, or submitting a listing with incomplete information may result in your listing being rejected.
Editorial Review: Every listing is reviewed by our editorial staff before activation.