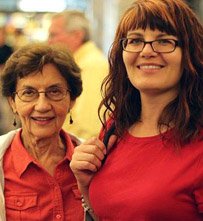 Nevada is a popular destination for seniors and retirees depending on where you live. Nevada is a state of extremes in a way. On one hand, there are the larger, glitzy cities that offer many attractive characteristics if you are of retirement age. Reno and Las Vegas certainly offer the warm
weather, abundant sunshine, and of course, plenty of activities as well as top-notch health-care services. On the other hand, Nevada is made up mostly of remote, rural areas, dotted with very small towns and limited amenities. These areas can prove to be challenging in terms of offering adequate assisted living services, senior care or caregiving support.
Fortunately, families have places they can turn for help that is sponsored by the state, as well as the federal government. A recommended first-stop if you are seeking help, or have questions regarding senior care or aging issues is the Nevada Department of Health and Human Services, and their Aging & Disability Services Division. Here you will find thorough information and services for just about any senior-related issue, including: Help for Caregivers; A list of Nevada's senior centers, by county Waiver for the Elderly in Adult Residential Care (WEARC); LTC Ombudsman information; State Health Insurance Assistance Program (SHIP) and much more.
* Learn about Nevada's Assisted Living (AL) Waiver
The SHIP program connects volunteers with free 1:1 counseling to help seniors and families to navigate Medicare, supplemental health insurance, and their long-term care options. Intro byD. Besnette
Comprehensive Assisted Living Information for Nevada Statewide Using ADRC
Video Produced by Assisted Living Directory
Our short video tutorial will show you how to look up assisted living, Alzheimer's and Dementia care using ADRC, as well as many other categories throughout Nevada – including costs, fees, and payments accepted at each facility.
Nevada Assisted Living: Featured Facilities & Services

Stagecoach, Nevada – La Casa de La Voie
La Casa de La Voie
–A home for individual residential care—-
9340 Mustang Trail, Stagecoach, NV 89429
–
THIS HOMES SERVICES PROVIDE
Assistance with all activities of daily living such as bathing, grooming and dressing, medications, laundry
Meals to you liking, no strict meal times, special diets are not a problem, the cook here is great, liver really??
Sweet and friendly cats, dogs and horses live here! -YOUR PET IS WELCOME HERE! (provisions apply)
Handicap van with wheelchair lift used for appointments, outings (which abound and are limitless)
Mail, phone lines, cell phones, books, games, periodicals, high speed computer access and cable TV available
THIS HOME PROVIDES
A large private room with picture window and big closet, a twin adjustable bed, your bedroom furniture or mine
A well designed handicap bathroom, easy access shower with bench and hand held nozzle, cabinets for personals
A sunroom, shared dining area and living room, a large deck and wheelchair ramp shaded as needed
Any exercise equipment you would want for cardio, inversion, hula, peddling, weights (with approval)
888-981-6827Pricing & Availability
Learn MoreContact La Casa de la Voie Directly!
The Homestead at Boulder City
1401 Medical Park Drive
Boulder City, NV 89005
The Homestead is located in historic Boulder City, "The city that built Hoover Dam", tucked away between the glitter of Las Vegas and the awesome wonder of Hoover Dam. You'll discover Boulder City to be an unexpected oasis of cool grass, shade trees and friendly people.
At The Homestead, you will find a single story freestanding building with all the comforts of home in addition to all the professional services and amenities you require to remain independent, safe and secure.
888-985-4427Pricing & Availability
Learn More & Contact The Homestead at Boulder City Directly!
A stunning property, Cascades of the Sierras is an assisted living community located in the Spanish Springs area, just to the northeast of vibrant downtown Reno. 1 and 2 bedroom models available. Fitness Center, Saline Pool, Wellness Center, Cinema, Spa and restaurant-style dining. (775) 424-5400
1-877-616-7329Pricing & Availability

This is a lively video tour/slideshow showing many of the different activities at Mountain Springs, as well as a number of different views of this facility. Call 775.885.9223
877-345-1716Pricing & Availability

More Cities & Smaller Town Listings:
Carson City
Eagle Valley Care Centre is a 38-bed assisted living facility located at 1807 East Long Street in Carson City, NV
Contact the facility at 775-883-4449 or Daisy at 925-250-8923.
Daisy
1-877-616-7329Pricing & Availability

"Creating environments where moments of joy, independence, and wellness are the focus each and every day."
2861 Mountain St
Carson City, NV 89703
(775) 885-9223
Services and amenities included in the monthly rent:
Three home-cooked meals served restaurant-style daily in the dining room
24-hour staffing, safety and security checks
24-hour call-response system
Weekly housekeeping
Weekly laundry including personal items
Cultural, educational and social Life Enrichment programs
Basic Utilities
Licensed Nurse on staff
Scheduled transportation
Routine apartment maintenance
877-345-1716Pricing & Availability

Elko
Beehive Homes has 2 assisted living locations in Elko, Nevada that are committed to quality service and excellence. Bee Hive homes offers family style living in a lovely residential setting for those who don't need full time skilled nursing care. We offer a planned environment and allow ten to fourteen residents to enjoy a quality of lifestyle with group association, yet still offering the utmost in privacy with individual bedrooms and at least a half bath. We also offer around the clock supervision with superb staff members who are trained in geriatric care.
Services and amenities include, but not limited to:
Over 16 years of experience
A commitment to constant improvements in higher standards of living
Affordability
24 hour care
Medication assistance (per state regulations)
Home-cooked meals
Help with daily activities
Daily housekeeping
Laundry
Individual and group activities
Peace of mind
Private room complete with bed, dresser
Two Locations in Elko:
775-777-3816
1683 Winchester Dr.
Elko, Nevada 89801
775-777-3877
1680 Winchester Dr.
Elko, Nevada 89801
877-345-1716Pricing & Availability

Fallon
The Homestead is a new assisted living facility in Fallon, Nevada. The Homestead is designed for people who need some assistance in order to maintain a relatively independent lifestyle.
365 W a St Fallon, NV 89406
(775) 428-2428
1-866-333-6550Pricing & Availability

Lovelock
"The Lovelock home opened June of 1998. It is licensed for 10 residents. Quality living in a home-like setting for you or your loved ones. The 'great room' is where everyone meets for socializing and activities."
685 Amhurst Ave Lovelock, NV 89419
(775) 273-2246
888-985-4427Pricing & Availability

Reno
"We specialize in offering seniors a comfortable and tranquil place to call home."
2305 Ives Ct Reno, NV 89503
(775) 746-1188
888-981-6827Pricing & Availability

Sparks
2121 E Prater Way Sparks, NV 89434
(775) 331-2229
Services and amenities include, but not limited to:
Clean and secure community
Designed especially for the memory impaired
Locally owned and operated
Beautiful Landscaping
Monthly calendar of events that includes family night, birthday bash, and family support group
A philosophy based upon respect, patience, dignity and the encouragement of independence
888-981-6827Pricing & Availability

Wynwood of Sparks
"Wynwood of Sparks in Sparks, Nevada provides our residents with lifestyles, housing, care and services in comfortable surroundings combined with exceptional amenities, programs and care."
2000 E Prater Way Sparks, NV 89434
(775) 359-7733
Winnemucca
Beehive Homes of Winnemucca
1250 Hanson St Winnemucca, NV 89445
(775) 623-5395