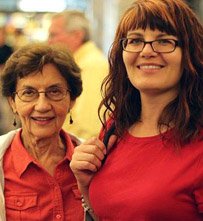 This page is intended to provide information about assisted living facilities and other relevant senior & long term care in the state of Arkansas.
***Unlike many seniors sites, the facilities on this page may be contacted directly and safely!
The State of Arkansas, like most states, defines assisted living in a specific and unique way. From the Arkansas Department of Human Services:
"Assisted Living Facilities provide services to residents 24 hours a day in performing all activities of daily living. They also provide limited nursing care."
* Learn about the Arkansas Assisted Living Waiver Program
The need for assisted living in Arkansas, and the rest of the US has been growing as more of our 'baby boomers' enter their retirement years. According to Arkansas Medicaid Office of Long Term Care "every year, more than 23,000 Arkansans who have chronic, long-term medical needs require services in long-term care facilities."
* Are Facility Inspections Available Online in Arkansas?
Act 1230 of 2001 authorized the creation of Assisted Living in Arkansas. Before Act 1230, Assisted Living did not exist in Arkansas law or regulation. Intro by D. Besnette D. Besnette
Arkansas Assisted Living: Statewide Facility Database & County Map Search
Video Produced by Assisted Living Directory
Learn about a great State-of Arkansas Database of Long-Term Care Facilities, including Assisted Living, searchable with a county map. Identify facilities that have Medicaid or Medicare beds, and how to get surveys and violations reports for Care Homes.
Arkansas Assisted Living: Featured Facilities & Services
"Accepting payment from private resources or other public benefit programs such as the Medicaid waiver program, Veterans and Long Term Care."
Learn More
877-345-1716Pricing & Availability
Video Produced by Assisted Living Directory
866-315-1354Pricing & Availability

Garrett Manor Assisted Living
142 Brighton Terrace
Hot Springs, AR 71913
501-525-1725
877-644-2963Pricing & Availability
Learn More
We recognize the importance of remaining independent and "in control" of ones' life. We want our residents to feel as comfortable in our community as they would living in their own home. We can assist you with your activities of daily living
1-877-616-7329Pricing & Availability
Learn More
Senior Living
Assisted living
Round-the-Clock Security
"Down Home" Living!
Located in Paragould, Arkansas, Chateau on the Ridge offers assisted living residences, a safe and secure environment, and over 50 acres with gorgeous views.
888-981-6827Pricing & Availability

More Cities & Smaller Town Listings:
Batesville
Mill Heights Senior Living Center
(870) 793-3820 3515 Harrison St Batesville, Arkansas 72501
Benton
Mt. Carmel Assisted Living
(501) -315-1555 505 Boone Road Benton, Arkansas 72015 More Info
Bentonville
The Meadows Assisted & Independent Living
(479) 273-9969
2300 SE 28th Street
Bentonville, Arkansas 72712
Premier retirement living located close to shopping, restaurants, and medical services. Enjoy many amenities and privacy without daily hassles.
Bentonville
Arkansas
Ann
Blytheville
Superior Senior Care
(870) 776-9954 Po Box 505 Blytheville, Arkansas 72316
Cabot
CABOT MANOR NURSING HOME
(501) 843-6181 200 NORTHPORT DR # 15 CABOT, Arkansas
Cabot
CABOT MANOR NURSING HOME
(501) 843-6181 200 NORTHPORT DR # 15 CABOT, Arkansas
El Dorado
No listings for El Dorado at this time.
Fayetteville
Brookstone Assisted Living
(479) 443-3900 415 E Longview St Fayetteville, Arkansas 72703
Fort Smith
No listings for Fort Smith at this time.
Heber Springs
Southridge Village
(501) – 362-4285 401 Southridge Parkway Heber Springs, Arkansas 72543
Hot Springs
The Atrium at Serenity Point -Luxury Independent & Assisted Senior Living
The Atrium at Serenity Point – Luxury Senior Living
From the moment that you arrive, you will find The Atrium at Serenity Point, with its rich character and understated elegance, exceptional in every way. The gorgeous views, spacious lobby and common areas are designed for gracious living and, of course, the utmost comfort.
It may be hard to put your finger on it, but when you are here, you will feel the difference between our lifestyle and anything else. Our goal is to provide a luxurious and stimulating lifestyle along with the highest quality of care available in unparalleled surroundings on the shores of beautiful Lake Hamilton in Hot Springs, Arkansas.
Barbara
Hot Springs
Arkansas
Garrett Manor Assisted Living
142 Brighton Terrace
Hot Springs, AR 71913
501-525-1725
West Shores Retirement Community
(501) 767-1200 2607 Albert Pike Rd, Hot Springs
Jonesboro
Home Instead Senior Care – "Trusted care to keep you safe at home."
Caregiving for Seniors
933-6247
Jonesboro
Arkansas
Karla Preston
Magnolia
Dudneywood Assisted Living
(870) 234-2800 2600 N Dudney Rd Magnolia, AR 71753
Mountain Home
Good Samaritan Village of Mountain Home
If you are searching for a Christian Community of Care that provides the best in senior housing and healthcare and allows residents to live life to the fullest, we invite you to consider Good Samaritan Village in Mountain Home.
300 Good Samaritan Drive, Mountain Home, Arkansas 72653-5813
Phone: (870) 425-2494 Fax: (870) 424-2036
Toll Free: 1-888-425-2494
Pea Ridge
Autumn Place Assisted Living
Level II Level 2 Assisted living gives the option of more care and Medicaid assistance.
All meals are made from scratch and served with loving attention. Certified Nursing Assistants are trained in service with a registered nurse on call. 479-451-1800.
We also have a 20 apartment Independent Living facility. 479-451-0078
Kathy
Pine Bluff

Whispering Knoll Assisted Living
(870) -534-1583 6812 South Hazel Pine Bluff, Arkansas
Whispering Knoll offers personalized assistance, supportive services and compassionate care in a professionally managed, carefully designed, community setting. Services and amenities include but are not limited to:
A focus on wellness
beautifully appointed living space
delicious meals
social activities
personalized assistance
Weekly Housekeeping
Weekly Linen Service
Professional Medication Support Service
24 Hour Staff Assistance
Help With Bathing
Therapeutic Activity
Independent Heat/Cooling Control
Library & Dining Room
Rogers
Home Instead Senior Care….
Helping adults to live independently "Assisted living" at your home
Providing exceptional services throughout Northwest Arkansas since 2001
479-936-9885 or 479-695-1212
Russellville
Seven Oaks Assisted Living
(479) 968-7265 1710 W C Pl Russellville, Arkansas 72801
Sherwood
Westlake Living Center
(501) 835-4507 245 INDIAN BAY DR SHERWOOD, Arkansas
Texarkana
Greenbriar Assisted Living
(870) 773-0777 4110 Jefferson Ave Texarkana, AR 71854
Additional Support