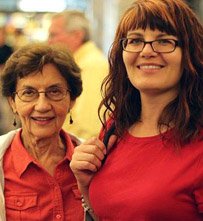 Assisted Living Directory has created this page to provide information on facilities and services relevant to assisted living and long-term care throughout Louisiana.Our goal has been to include accurate information, and an experience that our users can trust, and that they find helpful.
The facilities here may be contacted directly, and safely.
As with most states, Louisiana has a very specific definition of what assisted living is, including eligibility requirements, and the types of services provided by assisted living facilities.
Learn About Medicaid Waiver Programs for Seniors: Including PACE, Community Choices, & Adult Day Health Care Waiver
Please note that there are four levels of Adult Residential Care in Louisiana, and that this term can be synonymous, or used instead of the term Assisted Living. Level 1 designates "Personal Care Homes; Level 2 designates Shelter Care Homes; Level 3 designates Assisted Living Facilities, and Level 4 is for Adult Residential Care Provider. Levels are defined and elaborated on under the Adult Residential Care section of the Department of Health and Hospitals website.
Essentially, and Assisted Living Facility (ALF) in Louisiana is a 'home with services'emphasizing privacy and choice, and providing services to two or more unrelated adults. Some of the minimum services that need to be provided by an assisted living facility in Louisiana include, but are not limited to: one meal per day, housekeeping services and personal care services. The physical accommodations of an assisted living facility may come as an apartment unit, a single or shared room unit with private or area baths.
We also include video tours of Louisiana facilities on this page where they are available! Intro by D. Besnette
Finding Assisted Living in Louisiana Using Trusted State Resources
Video Produced by Assisted Living Directory
Our quick video tutorial will show you how to use the Department of Health & Hospitals Database to find senior care throughout Louisiana.
Next: Learn Facility Inspections Reports
Louisiana Assisted Living: Featured Facilities & Services
THE TRACE is a one of a kind Independent, Assisted, Dementia and Alzheimer's facility in St. Tammany Parish. THE TRACE offers residents the opportunity to rent elegant, spacious One Bedroom and Studio units that come with all the benefits of worry free living. Located on the Tammany Trace near downtown Covington, our brand new facility features a comfortable main dining room and private dining room for guests. plus social, educational and devotional activities. The beautifully landscaped grounds provide easy access to the local walking and biking path of the Tammany Trace.
888-723-8284Pricing & Availability
Features & Photos
This is a really well-done video for Azalea Estates which features testimonials from actual residents, and heartfelt commentary by the staff. For more information about this facility, please call Azalea Estates at: (318) 797-2408
888-502-2057Pricing & Availability

A very professionally done video tour of the Emeritus facility in Lake Charles, offering numerous views of the richly decorated interiors of the facility as well as 360-degree views of many of the rooms, dining and activity areas, as well as the exterior of this lovely senior care residence.
877-644-2963Pricing & Availability

Magnolia Assisted Living offers 36 apartments for seniors with a variety of floor plans. Call 225-647-8400
866-315-1354Pricing & Availability

More Cities & Smaller Town Listings:
Bossier City
Merrill Gardens at Bossier City is located at the corner of I-220 and Airline Drive, located close to medical services, shopping and restaurants. Services:
Independent, Assisted Living and AlzheimerCare
24-hour staff
Anytime Dining served restaurant style
Weekly housekeeping and linen service
Full activity program
Scheduled transportation
On-site maintenance
Phone: (318) 747-2114 2540 Beene Blvd. Bossier City, LA 71111
888-723-8284Pricing & Availability

Kenner
Phone: (504) 461-3867 1600 Joe Yenni Blvd. Kenner, LA 70065
877-644-2963Pricing & Availability

Lafayette
Phone: (337) 237-5542 601 Verot School Rd. Lafayette, LA 70508 Website: www.gardenview.org
877-345-1716Pricing & Availability

Lake Charles
Phone: (337) 480-1550 1401 Country Club Rd. Lake Charles, LA 70605
866-981-5725Pricing & Availability

Monroe
Phone: (318) 410-9888 2299 Sterlington Rd. Monroe, LA 71203
877-345-1716Pricing & Availability

New Iberia
Garden View Assisted Living
Phone: (337) 364-2266 1000 Darby Ln New Iberia, LA 70560

Emergency Call System
Twenty-four Hour Building Security Smoke Detectors & Sprinkler System
Daily Breakfast, Luncheon & a light Evening Meal served full restaurant style in Dining Room. Snacks are also offered
Weekly Housekeeping & Flat Linen Laundry Service
Telephone & Cable
Utilities included in the monthly fees
Transportation
Wellness Center
Social Activities
New Orleans
Phone: (504) 894-6100 1101 Aline St New Orleans, LA 70115
888-985-4427Pricing & Availability

116 apartments for independent and assisted living. Our goal is to provide the highest quality of care for seniors at an affordable rate. Open to people of all faiths. Provide assistance for:
Bathing
Dressing
Grooming and ambulating
Medication assistance by third party is available.
Telephone & Cable
Utilities included in the monthly fees
Transportation
Wellness Center
Social Activities
St. Francis Villa Assisted Living
Phone: (504) 738-1060 10411 Jefferson Hwy New Orleans, LA 70123
Additional Support