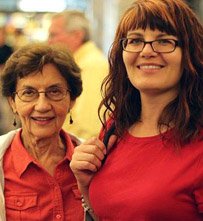 Assisted Living Directory has created this page to provide information on facilities and services relevant to assisted living and long-term care throughout Louisiana.Our goal has been to include accurate information, and an experience that our users can trust, and that they find helpful.
The facilities here may be contacted directly, and safely.
As with most states, Louisiana has a very specific definition of what assisted living is, including eligibility requirements, and the types of services provided by assisted living facilities.
Learn About Medicaid Waiver Programs for Seniors: Including PACE, Community Choices, & Adult Day Health Care Waiver
Please note that there are four levels of Adult Residential Care in Louisiana, and that this term can be synonymous, or used instead of the term Assisted Living. Level 1 designates "Personal Care Homes; Level 2 designates Shelter Care Homes; Level 3 designates Assisted Living Facilities, and Level 4 is for Adult Residential Care Provider. Levels are defined and elaborated on under the Adult Residential Care section of the Department of Health and Hospitals website.
Essentially, and Assisted Living Facility (ALF) in Louisiana is a 'home with services'emphasizing privacy and choice, and providing services to two or more unrelated adults. Some of the minimum services that need to be provided by an assisted living facility in Louisiana include, but are not limited to: one meal per day, housekeeping services and personal care services. The physical accommodations of an assisted living facility may come as an apartment unit, a single or shared room unit with private or area baths.
We also include video tours of Louisiana facilities on this page where they are available!
Finding Assisted Living in Louisiana Using Trusted State Resources
Video Produced by Assisted Living Directory
Our quick video tutorial will show you how to use the Department of Health & Hospitals Database to find senior care throughout Louisiana.
Next: Learn Facility Inspections Reports