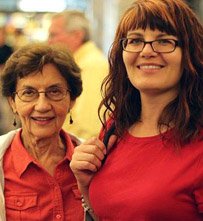 This page is dedicated to providing a starting point for your research into assisted living and long-term care options in the Salt Lake City area.
Facilities listed on Assisted Living Directory may be contacted directly and safely!
A few things that might also help you along your way:
Utah residents are fortunate to have a robust Utah Department of Human Services, which 'houses' it's Aging and Adult Services department. The Aging and Adult Services delivers programs and services through the 12 Area Agencies on Aging that serve different geographic areas of the state, including the Salt Lake City area.
Salt Lake City's Area Agency on Aging is the 'Salt Lake County Aging Services' – which has some impressive service statistics. This agency has over 3,700 volunteers, which has helped over 1500 caregivers with respite resources and other forms of assistance.
A few things that might also help you along your way:
We hope that this page serves as a useful point of reference for you as you learn more about the many assisted living and senior care services available in the Salt Lake City area! Intro by D. Besnette
How to use trusted, state-sponsored data and resources to find numerous types of senior care, including assisted living in SLC, and Utah.
Utah.We also discuss how Utah defines the different types of assisted living (Type 1 and Type 2) in Utah, and the different characteristics of each. Video produced by Assisted Living Directory
Salt Lake City: Featured Facilities & Services
Several different levels of care are available!
This informative video shows many interior and exterior views of The Avenues – which is an assisted living facility and community in Salt Lake City! This facility offers elegance, but with a homelike-environemnt designed to make you feel at ease, and at home.
This video tour also includes resident testimonials!
877-345-1716Pricing & Availability

Assisted Living
Extensive services and amenities
Fun and engaging activities schedule!
"A state of the art assisted living provider located in Salt Lake City, UT. offering Assisted Living & Respite Care"
866-315-1354Pricing & Availability

Welcome to Pacifica Senior Living Millcreek – an assisted living facility and retirement community situated in beautiful in Salt Lake City, Utah offering independent and assisted living – offering close access to medical care, shopping, dining and entertainment.
888-981-6827Pricing & Availability

Unlike many other national services, I am LOCAL to SLC, and CERTIFIED.
There is never a charge for my services!
Some of the things within my expertise and abilities are:
866-315-1354Pricing & Availability

Spending time to learn about you needs and your family and then researching options for you.
Making the phonecalls, and setting up the appointments and tours
Answering questions about specific Utah regulations, laws, insurance or other items concerning senior care
Help you with paperwork, and understanding costs and expenses for assisted living.
I will also be happy to accompany you as you tour facilities!
I encourage you to to get in touch with me (below), so you can learn more about how I can help you! I look forward to meeting you!
"Affordable Assisted Living since 1912."
* The only nonprofit assisted living facility in Salt Lake City.
888-502-2057Pricing & Availability

Assisted Living & Senior Care Options – Salt Lake City