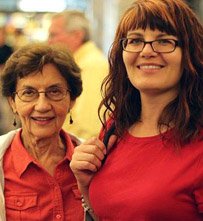 We hope that you find this page forStockton assisted living facilities & senior care information useful, accurate and trustworthy. Each facility we've listed here may be contacted directly, and safely (unlike many other assisted living sites using questionable practices).
We also feature facility video tours on this page for facilities, and will add more as they become available!
We also recommend that you become familiar with Stockton's Local Area Agency on Aging – which is the The San Joaquin County Aging and Community Services. This site, and agency offers numerous programs, services and senior/caregiving support for Stockton's seniors and families, including a wonderful and comprehensive Directory of Senior Services, available in a printable/downloadable .pdf format. This directory highlights many of the services and assistance available to San Joaquin county's senior citizens, and their families.
Additionally, this directory lists Stockton's assisted living facilities, indicating which ones are geared towards Alzheimer's/Dementia residents, as well as those that accept the Assisted Living Waiver Program (ALWP). Intro byD. Besnette
Assisted Living & Senior Care Facilities – Stockton
See a 'Street View'image of each facility in Stockton in this section with a 'map' link!
Get Current Facility Pricing and Available in St.Petersburg-(877)616-7329
866-315-1354Pricing & Availability

10711 Thornton Rd
Stockton, CA 95209
(209) 800-8746
1-877-616-7329Pricing & Availability
Map
3400 Wagner Heights Rd
Stockton, CA 95209
(209) 956-3400
888-723-8284Pricing & Availability
Map
Independent Living
Skilled Nursing
Assisted Living
877 E March Ln
Stockton, CA 95207
(209) 957-4711
888-985-4427Pricing & Availability
Map
Assisted Living
Independent Living
Respite/Short-Term Stays
(209) 951-2030
6037 N Pershing Ave
Stockton, Calif
95207
877-345-1716Pricing & Availability

3318 Brookside Rd
Stockton, CA 95219
(209) 473-1300
866-315-1354Pricing & Availability
Map
Independent Living
Assisted Living
3530 Deer Park Dr
Stockton, CA 95219
(209) 951-6500
866-315-1354Pricing & Availability
Map
Alzheimer's/Memory Care
Rehabilitation
Respite/Short-Term Stays
1319 N Madison St
Stockton, CA 95202
(209) 466-4341
877-644-2963Pricing & Availability
Map
Studio and 1 bedroom apartments
Assistance with daily living needs
Three meals and snacks provided daily
Laundry and housekeeping services
Daily social activity programs
Medication Management
Emergency response 24 hours a day
Complimentary local transportation
517 E Fulton St
Stockton, CA 95204
(209) 466-2116
1-866-333-6550Pricing & Availability
Map
2435 Wagner Heights Rd
Stockton, CA 95209
(209) 477-5353
1-877-616-7329Pricing & Availability
Map
1119 Rosemarie Ln
Stockton, CA 95207
(209) 477-4858
888-985-4427Pricing & Availability
Map
2324 Lever Blvd
Stockton, CA 95206
(209) 464-4743
1-866-333-6550Pricing & Availability
Map
Private and semi-private rooms with full baths
807 W Swain Rd
Stockton, CA 95207
(209) 956-8677
877-644-2963Pricing & Availability
Map
Additional Support