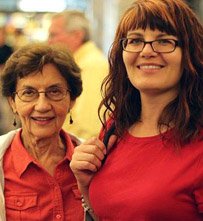 This section of Assisted Living Directory provides information and photos on Montgomery's assisted living and memory care facilities.
Each facility we've listed here may be contacted directly, and safely.
You might have noticed during your research that so many 'senior care' sites out there make every attempt to drive you into sending them your personal information – often times just to get a simple facility phone number or contact – questionable practices to say the least.
Assisted Living Directory is also different in that we highlight other useful state agencies and resources to help you with your research!
Help for Montgomery's Seniors, Families and Caregivers:
Montgomery is covered under the guidance and services of the Montgomery Area Council on Aging MACOA. This agency is a wonderful first-stop to learn about local senior programs, services and assistance, including: Meals on Wheels, which is MACOA's most visible program; Senior Centers; Transportation Services; outreach, chore, escort, friendly visitation and much more. Contact the agency directly at 334.263.0532.
How To View State Supported Data on Montgomery's Assisted Living Facilities
Video Produced by Assisted Living Directory
Learn Facility Inspections, Complaints and Citations!