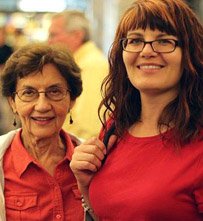 The intent of this page is to serve as a helpful and accurate starting point for your assisted living search in Huntsville.
Each facility we've listed here may be contacted directly, and safely.
Help for Seniors, Families and Caregivers:
Huntsville, and Madison County are served by the services and direction provided by the The Top of Alabama Regional Council of Governments Local Area Agency on Aging (TARCOG AAA) (learn more about AAA's). This agency, like others throughout Alabama and the US are designed to address the needs of our senior population to help them to maintain their independence. !
AAA's can benefit those living independently, and seniors who are living in assisted living residences. Services that may be provide include help with transportation; information and referral; housing assistance; meals and meal delivery – and support through a long-term care ombudsman.
Additionally, seniors in Huntsville are served by the Huntsville-Madison County Senior Center, which offers a "focal point where older persons, as individuals or in groups, come together for services and activities which enhance their dignity, support their independence and encourage involvement in community activities." This center is an excellent way for seniors to remain plugged in with an enriching array of activities and programs. Intro by D. Besnette
Learn Health Inspection Scores & Additional Facility Lists, – Huntsville/Madison County
Video Produced by Assisted Living Directory
888-502-2057Pricing & Availability

Huntington Beach Assisted Living: Featured Facilities, Video Tours & Services
Grandview is a state licensed assisted living located on the campus of Redstone Village. Grandview Gardens is a state licensed Specailty Care Assisted Living on the campus of Redstone Village. You do not have to be a LifeCare resident to be a resident of our Assisted Living Neighorhoods.
888-723-8284Pricing & Availability

I can help you and your family to identify the very best senior care option in Huntsville based on what you need and your unique situation.
I invite you to learn more about how we can help you before you decide. Please use the following form to request assistance!
Assisted Living
Alzheimer's / Memory Care
Independent Living & Other Long-Term Care Options in Huntsville
888-723-8284Pricing & Availability

Assisted Living & Senior Care Options – Huntsfille
Levels of service available at Brookdale Place at Jones Farm: Independent Living
Brookdale Place at Jones Farm
2815 Carl T. Jones Drive SE Huntsville, AL 35802
(877) 878-3519
Number of Beds: 60
877-345-1716Pricing & Availability
Map
4801 Whitesport Circle
Huntsville AL 35801
(256) 650-1155
Total Beds: 110
866-666-1057Pricing & Availability
Map
8020 Benaroya Lane SE
Huntsville AL 35802
(256) 882-2727
Total Beds: 113
888-723-8284Pricing & Availability
Map
Assisted Living Amenities Include:
A choice of different floor plans, complete with bathrooms, a kitchenette area, refrigerator and cabinetry
Senior friendly features, including: emergency call systems, soft lighting, slip-free carpeting, night lights, grab bars and seats in the showers
Individually controlled heating and air-conditioning
Emergency call systems conveniently located in both bedrooms and bath
Weekly housekeeping and linen service
Beautifully appointed community spaces, including: Sitting area with fireplace, Library, Activity room, Restaurant-style dining room with a garden view, Charming landscaped courtyard, Sunroom/screened Porch
Water and electrical utilities included
Washers and dryers available
Beauty and barbershop on premise
Restaurant style dining, three times daily
Professionally trained caregivers 24 hours a day, seven days a week
Daily supervised enrichment activities
Educational seminars and support groups
Sprinkler system
Fire and smoke alarms
Daily hydration program
2004 Max Luther Drive, NW
Huntsville AL 35810
(256) 852-9290
Total Beds: 87
888-981-6827Pricing & Availability
Map
Assisted Living Amenities Include:
Assisted Living
Independent Living
Memory Care
10310 Bailey Cove Road
Huntsville AL 35803
(256) 880-1515
Total Beds: 51
866-666-1057Pricing & Availability

4200 Chris Dr SW
Huntsville, AL 35802
(256) 361-0583
888-723-8284Pricing & Availability
Map
8020 Benaroya Ln SW
Huntsville, AL 35802
Total Beds: 51
(256) 270-2005
888-985-4427Pricing & Availability
Map
Assisted Living
Alzheimer's and Dementia Care
Look Up Facility Inspections Scores – Statewide
HUNTSVILLE-MADISON COUNTY SENIOR CENTER, INC.
"We offer a unique combination of enrichment programs and care services for people 60 years of age or older."
2200 DRAKE AVE.
HUNTSVILLE, AL. 35805
256-880-7080
North Huntsville Senior Center
3404 Blue Spring Road Northwest
Huntsville, AL 35810-3423
(256) 852-6500
1-866-333-6550Pricing & Availability