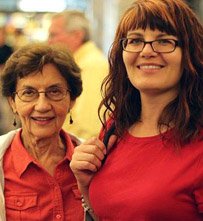 Durango, one of our favorite cities to write about, is located in a beautiful area of Southwest Colorado. David, our editor, has spent much time there, and although it is known as a college town (Fort Lewis College is located there), there is a significant and growing senior population.
*Note: The facilities listed on this page may be contacted directly and safely!
Durango, located in La Plata County, is served by the San Juan Basin Area Agency On Aging (970-565-8427) which acts to support Durango's seniors through programs and services geared towards it's senior/aging population.
In addition, the City of Durango offers further activities and opportunities through the Durango Senior Center, located 2424 Main Avenue in Durango.
This page is dedicated to providing an accurate, unbiased and useful starting point for your assisted living search in Durango.
Our Full-Circle Retirement Story – Durango
I do know a lot about Durango, and lately, I feel as if Durango is coming back to me in a full-circle sense.
I first visited Durango when I was maybe 6, and I have very vague memories of it. My folks would pack the kids in back of the station wagon, and drive through the reservation that spans the four-corners area, usually stopping for lunch at a wind-blown, desolate rest area – on our way to Southwest Colorado. I remember the sense of excitement I felt as we passed the four-corners monument, and then slowly, the landscape started to change. Desert became more scrub-brush, and then, off on the horizon, the distant, watercolor-ish streak of horizontal blue that hinted of mountains off in the distance. As the streaks of blue turned into greens, blues, purples, and whites on top, I knew we were near Durango.
I loved this area for some reason. Maybe it was just the sense of being in the crisp, mountain air, in a town that is a gateway to things exciting and to be explored. On one trip, we took the Durango to Silverton train, and my head hung out the window for so long that I had little bits of rock and dust in my hair. I was that excited to investigate the scenery, and landscape.
We had many trips like that to Durango when I was a kid. Now that I live in Colorado, I have a 6-year old of my own, and we have made frequent trips to this "four corners" gem, retracing some of the steps and adventures I took as a kid.
My wife and I now talk about retirement, and where we might land once the kid (or kids…this part is still being discussed) fly the coop. Landing in Durango as seniors has always been towards the top of our list. With so many wonderful things to do in Durango – and being such central launching point for other adventures in the area, it would be hard to top.
We do wonder about the cold winters. As life goes on, we've become less tough, and prefer warmer weather – as most seniors do. Durango certainly gets chilly. We also wonder about care options for seniors. It seems to us, that, at this point, Durango could use a few more care options, or assisted living places – should our health ever take a turn. Being a college town, there is a large percentage of younger folks living here, but I imagine as time goes on, seniors will definitely have a strong presence here.
Who knows, it may grow by at least two in about 20 years. We'll keep you posted on that!
Questions about Facility Costs or Availability? 800-287-1593