Our Videography for Colorado Assisted Living Homes
The assisted living industry is scary – from an owner or administrator's point of view. It is incredibly competitive, and there are an unlimited number of ways to spend your marketing budget, often times getting little or no return on your investment.

Over the years, I've seen first-hand the power and reach that a good facility video can provide for facilities and their owners. YouTube is a medium not-to-be ignored, but unfortunately, most facility owners don't know how to produce a video, or even where to find someone who is trustworthy and skilled enough to do it. Learn more about Why YouTube is Absolutely Essential for your assisted living business for facility.
Video – November 2016:
The video (above) is for a business in Denver that I work with, and has a few good examples of using a "Steadicam" to make fluid movement shots!
Another Video Tour We Produced with Family Comments:
We can produce a video of this quality and professionalism for your facility too!
Assisted Living Directory (specifically, David, the owner and founder for our site) has developed a passion for producing high-quality video tours, and video family/resident testimonials for assisted living homes in Colorado.
Why Colorado? Well, we're based here, so from a geographic standpoint, Colorado is where we're focusing right now. We're willing and able to travel to most parts of the state to help you to produce a fantastic video for your facility or residential care home.
Frequently Asked Questions
Q) Will you travel out of state to produce a video for us? A) Possibly. We'd need to work in travel expenses to the cost of the video. It's something we can talk about (please use the contact form on this page to get in touch with me).
Q) What is the cost for doing a video? A) Right now, I charge $500 (extremely reasonable by all standards). This includes my coming to your location, capturing the video (and resident/staff interviews or testimonials), editing, finding appropriate, licensed music to include with the video, adding it to YouTube with appropriate tags, titles and descriptions, and helping you to maximize the video's reach, and strategies for promoting it.
If the video is anywhere outside of the Denver metro area, compensation for travel expenses may need to be discussed.
* If you are interested in just filming a testimonial for you from your residents or families (no facility/building shots), the cost could be as low as $150.
Q) Why is video so important? A) Think about this: Most facilities wouldn't blink an eye dropping several hundred (even thousands) on a print-ad, which has limited and somewhat untraceable reach and viewership, and expires after a period of time.
Videos never expire, and you can watch the viewer numbers increase daily, and we have access to analytics to track your video's performance. Videos often time come up very high in search results (you'll often search for a facility on google, and see a result high on page one, with a video thumbnail to click on). This thumbnail stands out over the rest of the search results, and gives the searcher an immediate, 'easily consumable' overview of your facility. Videos can be embedded onto your facility website, and can be shared through e-mail and social media easily. Videos build trust with your potential residents and families by providing a very real and human look into what your facility and staff offer.
Q) Have you done this before? A) Yes, I've done videos for a number of facilities, and each one has done extremely well for those facilities and their owners. It is one of the most enjoyable aspects of working on Assisted Living Directory, as I get to meet facility owners, and learn more about our industry!
Q) Do you do facility photos/photography? A) Yes, I can also provide extremely high-quality photos for your facility (including HDR photos, exteriors, interiors, and of residents and staff.
An example of our photography (See our FLICKR page of recent photos)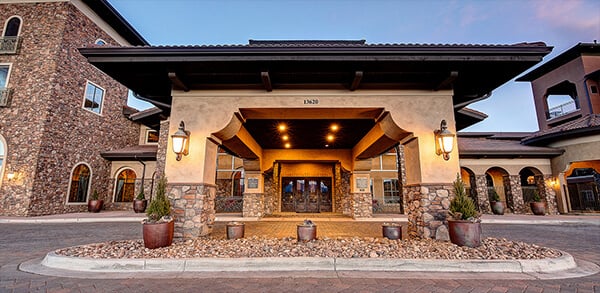 Q) I am interested in your video services, so what is the next step? A) Please use the contact form below to get in touch with me. Let me know where your facility is located, your facility name, and a brief description of what you'd like to do. I will get back to you very, very promptly!
I sincerely look forward to helping you with your assisted living facility video needs. It has become a passion of mine, and I truly enjoy each opportunity to help facilities to achieve their full potential…and capacities!
If you are interested in any of the above, please use the contact form below to get in touch with me!
– David
Keep up with our future videos! 235,000 + views and counting!