One of my absolute favorite parts of what I do for our site, Assisted Living Directory, is taking pictures of facilities, and shooting video if the opportunity arises.

It feeds my creative side and also allows me to meet facility owners, and to learn more about our industry.
Over the years, I have been to numerous facilities, and in this blog post, I will share some of my favorite photos. I will also share what equipment I use (or in photo-geek lingo, 'what's in my bag').
My favorite assisted living facility photos: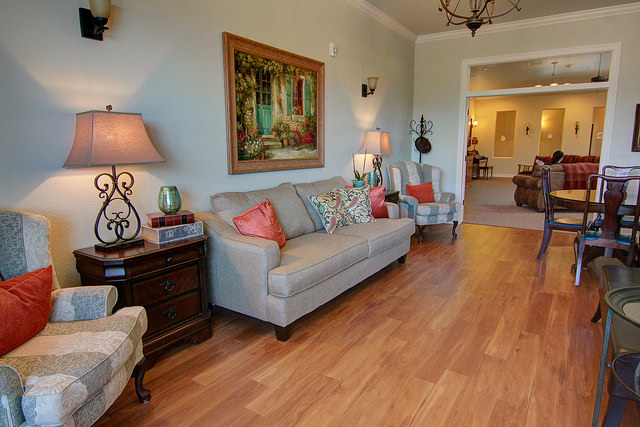 This one is an interior photo of a facility with beautiful furnishings, and a warm, welcoming living room. I used HDR for this photo (HDR is a technique of taking 3 exposures and mixing them into one, giving a very rich, textured, vibrant photo).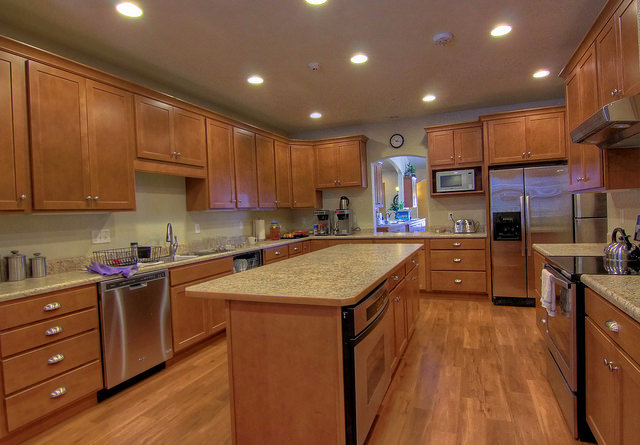 A facility kitchen that I liked – lots of nice, grainy wood and great lighting made this shot so inviting (HDR).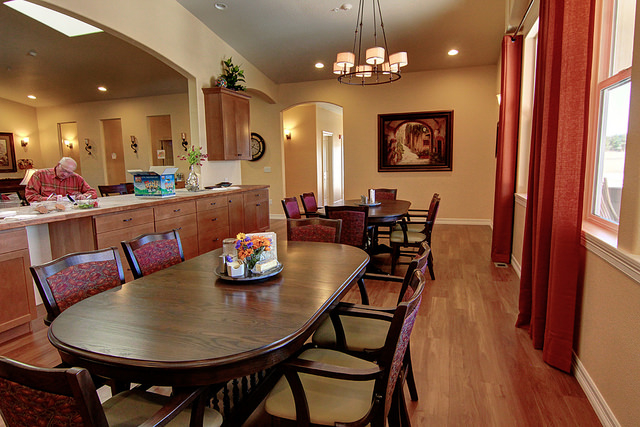 A lovely dining room (HDR).

A facility exterior (HDR).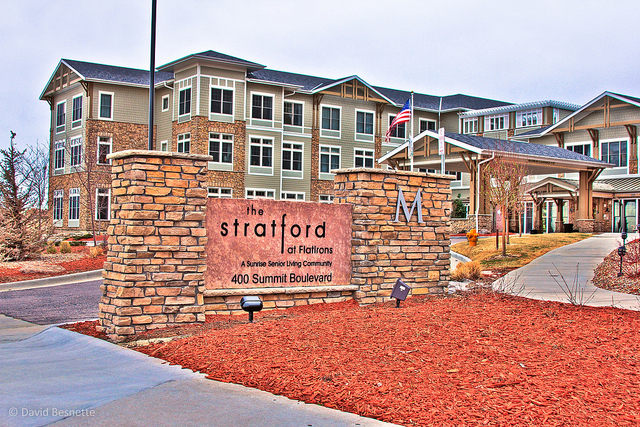 Another facility exterior (HDR).
Most of these shots have been taken with my Canon Rebel T2i, which I have had for a number of years.  It is a DSLR camera that shoots amazing photos, and decent video.
I have recently upgraded to a Canon 5D Mark 3 which is more professional-grade camera, and I am in the process of learning how to use it.  The video quality is much better than my older camera, and I look forward to using it going forward for caregiver interviews, and facility video tours.
Speaking of which, we did a facility video tour recently where I used both cameras.  I can tell the difference in the video quality – the 'interview/testimonial' segments were mostly used with my newer 5D camera, and the quality, to me, was amazing.
Here is the video.
I've also upgraded my microphone since I did this video to a more professional (and expensive) grade unit, so I'll be excited to see how the audio quality improves going forward.
You can see more of my photography on my Flickr page!