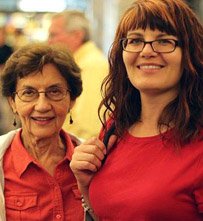 This page should serve as an accurate and trusted starting point for your research into assisted living facilities in Dothan, Alabama.
Dothan, located in Houston County, is served by the Southern Alabama Regional Council on Aging, Area Agency on Aging, which exists to serve seniors living in 7 counties in southeast Alabama.
Examples of some of the offerings by the SARCOA include: Transportation; Senior Meals; Legal Assistance; Information and Referral; and services and support offered through the Long-Term Care Ombudsman. An Ombudsman plays a vital support role for any senior population, regardless of area or living situation. For Dothan's seniors, there is both a Local Ombudsman, and a State Ombudsman.
The City of Dothan's excellent and robust website also details information and resources offered through the City's Senior Information Page to further assist and support Dothan's senior population. In addition, the City of Dothan operates the Rose Hill Senior Adult Center (334) 615-3740, offering even more activities and opportunities for those residents of Dothan who are over 50. Intro by D. Besnette
[Video] Learn Facility Inspections & Deficiencies; Medicaid Facilities & How To Get A Great .PDF Senior Resource Directory – Dothan, AL
Video Produced by Assisted Living Directory
Highlighting two excellent state resources with extremely useful data on Dothan's assisted living facilities.
Dothan, Alabama – Assisted Living Facilities & Senior Care
(334) 671-9486
428 S. Foster Street
Dothan, Alabama
36301
Total number of beds: 14
888-981-6827Pricing & Availability
Map
815 John D Odom Road
Dothan, AL 36303
Number of Beds: 16
(334) 671-9990
888-502-2057Pricing & Availability
Map
Choice of private room or suite
Attractive and well balanced meals, plus snacks
Personal assistance with daily needs to include bathing, dressing, personal hygiene and medication management
Complimentary beauty/barber salon
Monthly wellness visits by licensed, on staff nurses
Daily housekeeping, including personal laundry service
Optional al a carte healthcare services as needed
"The Terrace at Grove Park is Dothan's premier retirement community. At The Terrace we offer independent living, assisted living and specialty care."
(334) 792-7349
101 Tulip Lane
Dothan, AL
36305
Total number of beds: 52
888-502-2057Pricing & Availability
Map
Services and amenities include, but are not limited to:
Independent cottages
Assistance with all activities of daily living as needed
Elegant dining room
Scheduled transportation to doctor's office and other medical appointments
Individual alert device that alerts our Licensed Nurse on campus
Excellent activity program
A Specialty Care area designed for the residents that are diagnosed with Alzheimer's or other related disorders. & Much more!
718 Honeysuckle Road
Dothan, AL 36305
(334) 792-0921
866-981-5725Pricing & Availability
Map
Assisted Living Apartments
Alzheimer's and Dementia Care
Specialty Care Assisted Living
Short-term rehabilitation
Skilled nursing
Better living starts with better choices. Our residents get to make them every day. The freedom of choice allows us to offer the personalized care which our residents value. We offer a variety of well-planned social activities and eduicational programs tailored to a senior's interests and abilities so all of our residents can find something that's just right for them. Our Assisted Living communities are designed to make you feel as close to home as possible. Our warm inviting suites offer a variety of amenities to make the transition to assisted living as easy as possible.
We consider it a privilege to know our residents and share their home each day. You may contact us for a visit by calling (334) 699-4255 Or just come see us at 2094 John D. Odom Rd. Dothan, AL
866-315-1354Pricing & Availability
Map
Our qualified, courteous and experienced senior care advisors can guide you through the process of finding assisted living or senior care in Dothan or Southeast Alabama!
If you are in the process of looking for senior care – for yourself, or a loved-one, we recommend giving our Assisted Living Locator a try, and to read My Personal Experience Using A Senior Care Advisor.
There is absolutely no cost to you or your family for using this service!
888-723-8284Pricing & Availability