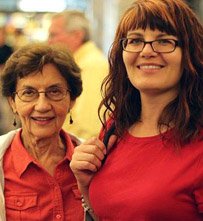 This page serves as a dedicated place to research, and learn about the handful of assisted living facilities and residential care homes for seniors located in Coconut Creek.
Every facility listed here may be contacted directly, and safely!
Additionally, we believe that it is important for us to share with our users any local or state resources or agencies that offer helpful information. For Coconut Creek, we encourage you to become familiar with the Aging and Disability Resource Center for Broward County (adrcbroward.org), which provides programs and support for Coconut Creek's seniors.
Programs and services include Adult Day Care and Alzheimer's Day Centers information, nutrition assistance, transportation, and much more! Intro byD. Besnette
Coconut Creek, FL Assisted Living: Featured Facilities
Golden Swan assisted living is family owned, every one here is considered a family member. We offer you as much care,independence, privacy and companionship as you want,with absolute peace of mind.
888-985-4427Pricing & Availability
Learn More
Coconut Creek, Florida Assisted Living Facilities & Senior Care
4175 West Sample Road Coconut Creek, FL 33073
(877) 938-9420
Licensed Beds: 104
877-345-1716Pricing & Availability
Map
Assisted Living
Alzheimer's & Dementia Care
5030 NW 44TH AVENUE COCONUT CREEK, FL 33073
Profit Status: For-Profit
Licensed Beds: 7
Phone: (954) 421-9115
1-877-616-7329Pricing & Availability
Map
3420 NW 71ST STREET COCONUT CREEK, FL 33073
Profit Status: For-Profit
Licensed Beds: 6
Medicaid Services: Assisted Living Waiver
Phone: (954) 427-2161
888-723-8284Pricing & Availability
Map
Independent Living
Assisted Living
Memory Care
Long-Term Nursing
Rehab Care
Respite Care
4130 NW 22ND STREET COCONUT CREEK, FL 33066
Profit Status: For-Profit
Licensed Beds: 6
Phone: (954) 970-3198
888-985-4427Pricing & Availability
Map
4244 NW 51 STREET COCONUT CREEK, FL 33073
Profit Status: For-Profit
Licensed Beds: 6
Medicaid Services: Assisted Living Waiver
Phone: (954) 360-0680
866-315-1354Pricing & Availability
Map
4471 COCONUT CREEK BLVD COCONUT CREEK, FL 33066
Profit Status: For-Profit
Licensed Beds: 6
Medicaid Services: Assisted Living Waiver
Phone: (954) 971-4289
866-981-5725Pricing & Availability
Map
5760 NW 40TH TERRACE COCONUT CREEK, FL 33073
Profit Status: For-Profit
Licensed Beds: 5
Medicaid Services: Assistive Care Services
Phone: (954) 970-7211
1-866-333-6550Pricing & Availability
Map