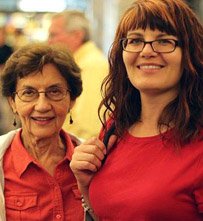 This section of Assisted Living Directory is dedicated to the many assisted living facilities and residential care homes located in Clearwater, Florida. For additional facility options nearby, we recommend taking a look at our Tampa page as well!
Clearwater is served by Area Agency on Aging of Pasco-Pinellas, Inc. This wonderful agency on aging serves to inform, educate and support Clearwater's seniors, families and caregivers. If you have Medicare questions, need Adult Day Care, are seeking caregiver support, or even information about assisted living, or the Assisted Living Medicaid Waiver, the agency can help. Their helpline number is 1-800-963-5337. Intro byD. Besnette
Clearwater Assisted Living: Featured Facilities, Video Tours & Services
Welcome to Pacifica Senior Living Belleair! We provide expert memory care in Clearwater, Florida, including services for individuals with Alzheimer's disease, dementia or related memory impairments.
877-644-2963Pricing & Availability
Learn More
Assisted Living & Senior Care Options for Clearwater
"…an elegant, assisted living residence located in Clearwater, Florida"
2010 Greenbriar Blvd Clearwater, FL 33763
(727) 302-3802
888-981-6827Pricing & Availability
Map
2750 Drew St Clearwater, FL 33759
(727) 213-0720
866-315-1354Pricing & Availability
Map
"…an affordable waterfront community for seniors"
420 Bay Ave Clearwater, FL 33756
(727) 445-4069
888-985-4427Pricing & Availability
Map
Independent Living
Assisted Living
Memory Care
Long-Term Nursing
Rehab Care
Respite Care
2155 Montclair Rd Clearwater, FL 33763
(727) 213-0719
888-981-6827Pricing & Availability
Map
"A Charming Assisted Living Facility for the Elderly."
1810 S Belcher Rd Clearwater, FL 33764
(727) 531-2236
877-345-1716Pricing & Availability
Map
2050 58TH ST N CLEARWATER, FL 33760
Phone: (727) 386-4035
Licensed Beds: 29
1-866-333-6550Pricing & Availability
Map
585 CASLER AVENUE CLEARWATER, FL 33755
Phone: (727) 449-1946
Licensed Beds: 8
877-644-2963Pricing & Availability
Map
2446 NURSERY ROAD CLEARWATER, FL 33764
Phone: (727) 536-1082
Licensed Beds: 12
877-345-1716Pricing & Availability
Map
1453 BELLEAIR ROAD CLEARWATER, FL 33756
Phone: (727) 587-0880
Licensed Beds: 10
888-502-2057Pricing & Availability
Map
3260 MCMULLEN BOOTH ROAD CLEARWATER, FL 33761
Phone: (727) 726-5090
Licensed Beds: 93
888-981-6827Pricing & Availability
Map
1845 N. KEENE ROAD CLEARWATER, FL 33755
Phone: (727) 447-8395
Licensed Beds: 11
866-315-1354Pricing & Availability
Map