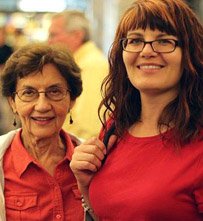 This section of Assisted Living Directory provides information and photos for assisted living and senior care homes and facilities in Winter Springs, Florida.
Each facility listed here may be contacted directly.
We also suggest that you visit the Senior and Aging Resources of Seminole County, where you will find helplines for support and assistance, information on senior centers and programs, as well as numerous other services helpful to seniors and families in Winter Springs. Intro by D. Besnette
Winter Springs Assisted Living: Featured Facilities
Winter Springs, Florida – Assisted Living Facilities, Video Tours & Senior Care
Join our Google+ Community & Discussion Group!
Get Current Facility Pricing and Availability in Winter Spring: (877) 616-7329
1-877-616-7329Pricing & Availability

1016 WILLA SPRINGS DRIVE WINTER SPRINGS, FL 32708
Phone: (407) 699-7999
Licensed Beds: 102
Bed Types:
Extended Congregate Care : 0
Optional State Supplement : 0
Private : 102
866-666-1057Pricing & Availability
Map
1057 WILLA SPRINGS DRIVE WINTER SPRINGS, FL 32708
Phone: (407) 696-8400
County: Seminole
Licensed Beds: 60
Bed Types:
Extended Congregate Care : 0
Optional State Supplement : 0
Private : 60
866-981-5725Pricing & Availability

4805 EAST LAKE DRIVE WINTER SPRINGS, FL 32708
Phone: (407) 695-1445
County: Seminole
Licensed Beds: 16
877-345-1716Pricing & Availability
Map
955 TUSKAWILLA RD WINTER SPRINGS, FL 32708
Phone: (407) 699-0150
County: Seminole
Licensed Beds: 5
888-723-8284Pricing & Availability
Map
728 SOUTH ENDEAVOUR DR WINTER SPRINGS, FL 32708
Phone: (407) 699-4255
County: Seminole
Licensed Beds: 6
877-644-2963Pricing & Availability
Map
415 DAVID STREET WINTER SPRINGS, FL 32708
Phone: (407) 327-2051
County: Seminole
Licensed Beds: 6
Assisted Living Waiver
1-877-616-7329Pricing & Availability
Map