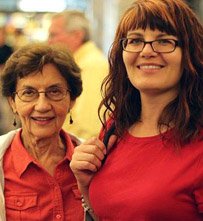 This page is dedicated to providing a starting point for your research into assisted living and long-term care options in Whittier.
***Each facility listed here may be contacted directly and safely (unlike many other assisted living sites)
For Whittier, Located in Los Angeles County, it is important to know about the Community and Senior Services department, which serves the county, including Whittier. This department acts as Whittier's Local Area Agency on Aging – providing a wealth of services and assistance to Whittier's seniors, families and caregivers. This agency, established in 1957, serves to be "responsible for identifying unmet needs as well as planning, coordinating and implementing programs that promote the health, dignity and well-being of our older residents."
Programs include: Caregiver Support; Health Insurance Counseling; Long-Term Care Ombudsman; Nutrition services for seniors and much more.
This agency should serve as a trustworthy place to ask a question, verify information that you may have found elsewhere regarding senior services, housing or elder issues, or to seek help regarding suspected elder abuse at home, or in an assisted living facility or other long-term care environment. Intro by D. Besnette
Whittier Assisted Living: Featured Facilities & Services
Welcome to Whittier Place, an Independent, Assisted living, Memory Care and Short-Term Respite Stay community in charming Whittier, California. At Whittier Place you can enjoy the simple things in life: Things like a cozy home, long walks, good talks with good friends and the assurance that helping hands are always nearby.
866-981-5725Pricing & Availability
Features & Photos
Whittier – Assisted Living Facilities & Senior Care

Helpful Tip: See a 'street view photo' as taken by google map by selecting the map link for each facility listed in this section!
List Your Facility Any licensed facility in Whittier in good standing may list on this page!
Learn facility Costs & Availability: (877) 616-7329
888-723-8284Pricing & Availability

8101 S. Painter Avenue Whittier, CA 90602
(562) 698-0596
Units/Capacity: 73
866-666-1057Pricing & Availability
Map
Retirement Living
Assisted Living
Short Stay / Respite Care
On-Site Rehabilitation
10615 Jordan Road Whittier, CA 90603
Units/Capacity: 93
(562) 943-3724
888-502-2057Pricing & Availability
Map
Daily assistance with bathing and dressing Medication management Dining assistance and special diets
Assistance with reminders and redirection
Escorts and assistance with walking
Emergency response call system
Housekeeping
Laundry and linen service
13250 E Philadelphia Street Whittier, CA 90601
(562) 945-3904
888-981-6827Pricing & Availability
Map
Independent and Assisted Living
24-hour staff
Anytime Dining served restaurant style Weekly housekeeping and linen service
Full activity program
Scheduled transportation
On-site maintenance
12315 Burgess Avenue Whittier, CA 90604
(562) 777-1477
Units/Capacity: 91
877-345-1716Pricing & Availability
Learn More
***Look up Facility Quality Ratings for Whittier, and California – another great way to research assisted living as well as RCFE's (Residential Care for the Elderly).
Parnell Park (Senior Center)
15390 Lambert Rd. Whittier, CA 90604
Whittier Senior Center
13225 Walnut Street Whittier, CA 90602-2215
(562) 464-3370
877-345-1716Pricing & Availability