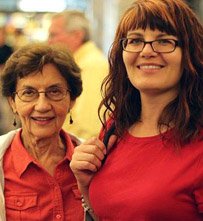 This page was created to provide an accurate and useful starting point for your research into assisted living and senior care options in Titusville.
We are incredibly fortunate to have many free state and government resources and services available to us that are designed to help Seniors, their families, and caregivers.
For Titusville residents, one of the most prominent agencies delivering local senior services is the Brevard Commission on Aging, which serves residents throughout Brevard County. This agency 'strives to be a leading voice in addressing the needs and concerns of the elder citizens in Brevard County.'
A great way to stay informed and connected with the Commission is to read their many excellent, periodic publications and newsletters "Senior Life" and "Elder Update." Find out more about how Area Agencies on Aging can help!
Another place to find assistance and support is through the Brevard County Parks & Recreation Senior Centers, which offer fitness opportunities, meal services, meetings and socialization events for seniors, and much more!
All of these programs and services compliment, and support the numerous assisted living and long-term care residences located in Titusville, and throughout Brevard County. Intro by D. Besnette
[Video] The Benefits of Smaller Assisted Living Homes
Video Produced by Assisted Living Directory
The size of an assisted living facility is one of the many important aspects that must be considered. We interviewed the owner of a smaller residential home and asked him his views on the benefits that can be enjoyed by a smaller facility.
Titusville Assisted Living: Featured Facilities & Services
Titusville, Florida – "Caring Hearts for Your Loved One"
Nadia Alvarez Adult family Care Home is a private, spacious residential home care which offers an option to crowded nursing home. We are owned and operated by caregivers and offer a wide range of services and amenities.
We offer short term, long term, respite and hospice care in a home-like environment that makes our residents feel safe, comfortable and incredibly spoiled!
& Contact Nadia Alvarez Adult Family Home Directly!
877-345-1716Pricing & Availability
Features & Photos
Additional Senior Care & Assisted Living Options for Titusville
Sand Point Senior Living
1800 HARRISON STREET
TITUSVILLE, FL 32780
(321) 383-6000
70 resident capacity
866-666-1057Pricing & Availability
Map
Independent Living
Assisted Living
Titusville Towers Assisted Living
405 Indian River Ave
Titusville, FL 32796
(321) 264-8965
107 resident capacity
866-981-5725Pricing & Availability
Map
Residents who need financial assistance may apply for a Medicaid Waiver.
Benton House of Titusville
497 N Washington Ave
Titusville, FL 32796
(321) 383-2112
60 resident capacity
1-877-616-7329Pricing & Availability
Map
Riverview Retirement Center
4470 SOUTH WASHINGTON AVE. TITUSVILLE, FL 32780
(321) 383-2125
27 resident capacity
1-866-333-6550Pricing & Availability
Map
Tranquility Haven, LLC
1346 Wilderness Ln
Titusville, FL 32796
(321) 406-1577
866-981-5725Pricing & Availability
Map
"Luxury Senior Assisted Living for Less"
Lilac House Assisted Living
1770 S. Lilac Circle
Titusville, FL 32796
321-449-9639
9 resident capacity
1-866-333-6550Pricing & Availability
Map
Carriage House ALF, LLC
1832 COUNTRY CLUB DRIVE
TITUSVILLE, FL 32780
(321) 383-3531
8 resident capacity
877-345-1716Pricing & Availability
Map
Titusville Senior Activity Centers and Adult Programs
North Brevard Senior Center
909 Lane Avenue
Titusville, Florida 32780
Phone: 321-268-2333