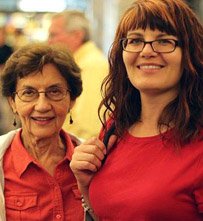 You've probably visited a handful of senior care sites by now – some of them might have been a bit confusing, asking for your personal information at every turn.
Others may offer a lot of information, except for a facility's contact information – where they then funnel you into calling a random 'referral service." I always try to ask myself, when I am on a website – what is the intent, and who is behind it (see our article on how to spot a questionable senior care site
That's an easy question to answer for Assisted Living Directory. We have tried to offer a fair, straightforward and thorough site, where any facility can be listed, and contacted directly and safely. If you take a look at our homepage, you'll see how many experts and caregivers contribute to our site. We also try to provide information that we would want to know if we were researching for our families.
For Temecula, I'd want to know about the local Area Agency on Aging – which, for Temecula, is the Riverside County Office on Aging – which provides Care Coordination services, information and referral, ombudsman support, and so many other programs, services and activities for Temecula's seniors. Lastly, if you visit our California assisted living page, you'll see our video tutorial on how to look up facility ratings using trustworthy, unbiased sources. I would also like to see video tours of facilities. We've listed several on this page! Intro by D.Besnette
Temecula Assisted Living: Featured Facilities, Video Tours & Services
A Beacon of Care, Inc. is a small residential care facility located in Temecula, CA. Our facility is modern, clean, bright, and cheerful. We make sure your loved one feels at home away from home. Our caring staff provides personalized attention to each individual with bathing, dressing, medication supervision, and diabetes control.
Our staff provides three nutritious style meals and snacks daily prepared fresh on the premises. We also accommodate special dietary restrictions such as renal, cardiac and diabetic meals.
Feature $ Photos See photos, map, and contact information!
1-866-333-6550Pricing & Availability

Daniella Badescu, the owner and administrator for Vintage Hills, take us on a tour of her facility in Temecula – a residential care center for the elderly.
877-644-2963Pricing & Availability

Additional Senior Care Options
44754 Pride Mountain Street
Temecula, CA 92592
(619) 733-8187
888-985-4427Pricing & Availability

Assisted Living
Memory Care
Hospice Program
Independent Living
32667 Campo Drive
Temecula, CA 92592
(951) 302-5867
888-502-2057Pricing & Availability
Map
40847 Cebu Dr
Temecula, CA 92591
(951) 970-3643
877-644-2963Pricing & Availability

"Our "All Inclusive" Assisted Living Program at "The Inn" is individually designed for our residents who require additional care to meet their daily living needs."
41780 Butterfield Stage Road
Temecula, CA 92592
(951) 506-5555
888-723-8284Pricing & Availability

Assistance with Medication
Assistance with Bathing
24 Hour Staffing
Morning & Evening Dressing/Grooming
Bathroom Assistance
Assistance with Meals
Creative, Full-Time Activities Program
Comfortable Lounges for Socializing
Other Relevant Senior Services for Temecula
Mary Phillips Senior Center – Located in Old Town Temecula
41845 6th St
Temecula, CA 92590-1825
(951) 694-6464
Pechanga Senior Complex
12705 Pechanga Rd
Temecula, CA 92592
(951) 699-1642