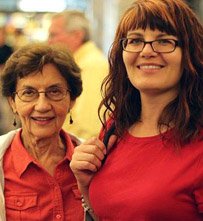 We have listed Sunnyvale's assisted living facilities and RCFE's (Residential Care Homes for the Elderly) in this section of Assisted Living
* Every facility listed here may be contacted directly and safely.
Additionally, we encourage you to visit Sourcewise – Which, since 1973, has provided and coordinated a multitude of services and programs for seniors, caregivers and families in Santa Clara County.
Additionally, the Sourcewise site offers a very good housing locator tool, including assisted living facilities (accessible from their homepage under 'resource connection.'
A notable feature of this housing search tool is that you can filter results to identify assisted living or residential care communities in Sunnyvale that are geared towards the Chinese or Japanese communities. Intro by D. Besnette
[Video]Two Incredibly Useful Sites for Researching Assisted Living in Sunnyvale!
Video Produced by Assisted Living Directory
Learn languages spoken, services offered, inspections, citations and complaints reports for facilities in Sunnyvale!
Assisted Living & Senior Care Options – Sunnyvale, CA
Our community is located in a prime residential area convenient to shopping, restaurants, healthcare and places of worship. Our unique mission-style architecture received a 2003 Golden Nugget award for its hand crafted balustrades based on themes of the Spanish Missions of El Camino Real.
1039 East El Camino Real
Sunnyvale, CA 94087
(408) 720-8498
1-877-616-7329Pricing & Availability
Map
Facility Number: 435202351
Facility Capacity: 150
175 E Remington Dr
Sunnyvale, CA 94087
(408) 512-3188
866-981-5725Pricing & Availability
Map
Independent Living
Assisted Living
Memory Care
Short-Term Stays
Facility Number: 435200731
Facility Capacity: 160
633 S Knickerbocker Dr
Sunnyvale, CA 94087
(408) 749-8600
888-985-4427Pricing & Availability
Map
Assisted Living
Alzheimer's & Memory Care
Short-Term Stays
1025 Carson Dr
Sunnyvale, CA 94086
(408) 730-4070
888-981-6827Pricing & Availability
Map
Our R.O.S.E.S. therapeutic enrichment program keeps residents active and engaged
Medication management overseen by RNs/LVNs
Sliding scale insulin injections and diabetic services
24hr Nurses
Efficient staff-to-resident ratio
Assistance with activities of daily living
147 CRESCENT AVENUE
SUNNYVALE, CA 94087
Phone: (408) 470-0042
Facility Number: 435202477
Facility Capacity: 44
1-877-616-7329Pricing & Availability
Map
1052 W. IOWA AVENUE
SUNNYVALE, CA 94087
Facility Number: 435200466
Facility Capacity: 15
1-866-333-6550Pricing & Availability
Map
176 SOUTH BERNARDO AVENUE
SUNNYVALE, CA 94086
Facility Number: 435201049
Facility Capacity: 30
877-644-2963Pricing & Availability
Map
Additional Support