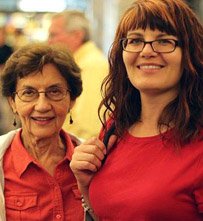 One of the great things about researching assisted living in Alabama is that facility records (by the State) are available to the public! Not every state makes it easy to access things like inspections scores, deficiencies, and how the facility resolved issues. Assisted Living Directory includes links and video tutorials to these state websites here, and on our Alabama main page – all to help you to make informed, fact-based decisions as you research facility options.
We've listed the assisted living facilities in and around Mobile on this page, each may be contacted directly and safely.
Help for Seniors, Families and Caregivers:
Mobile is served by the oversight and support of the Area Agency on Aging managed through the South Alabama Regional Planning Commission. This agency supports seniors living at home, as well as those residing in a care environment such as assisted living. Seniors and their families have access to caregiver support programs, home-delivered meals for seniors, an Alzheimer's and Dementia helpline (251-706-4680), and so much more.
How To View Facility Inspections & Deficiencies – Mobile, Alabama
Video Produced by Assisted Living Directory