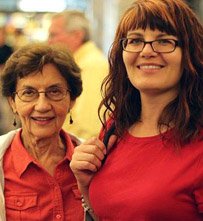 One of the great things about researching assisted living in Alabama is that facility records (by the State) are available to the public! Not every state makes it easy to access things like inspections scores, deficiencies, and how the facility resolved issues. Assisted Living Directory includes links and video tutorials to these state websites here, and on our Alabama main page – all to help you to make informed, fact-based decisions as you research facility options.
We've listed the assisted living facilities in and around Mobile on this page, each may be contacted directly and safely.
Help for Seniors, Families and Caregivers:
Mobile is served by the oversight and support of the Area Agency on Aging managed through the South Alabama Regional Planning Commission. This agency supports seniors living at home, as well as those residing in a care environment such as assisted living. Seniors and their families have access to caregiver support programs, home-delivered meals for seniors, an Alzheimer's and Dementia helpline (251-706-4680), and so much more. Intro by D.Besnette
How To View Facility Inspections & Deficiencies – Mobile, Alabama
Video Produced by Assisted Living Directory
Assisted Living & Senior Care Options – Mobile
Address: 4720 Morrison Dr Mobile, AL 36609
Phone: (251) 380-0053
888-981-6827Pricing & Availability
Map
Independent Living
Assisted Living
Memory Care
Address:5601 Girby Rd Mobile, AL 36693
Phone: (251) 666-1005
888-502-2057Pricing & Availability
Map
Independent Living
Assisted Living
Memory Care
Short-term stays
Skilled Nursing
Senior Apartments
Address:1257 Government St Mobile, AL 36604
Phone: (251) 432-2272
866-981-5725Pricing & Availability
Map
"Murray House is a gracious Level 1 Assisted Living Facility set in The Historic Oakleigh Garden District of Old Mobile."
Address: 2260 Pesnell Ct Mobile, AL 36695
Phone: (251) 633-9299
1-877-616-7329Pricing & Availability
Map
Address: 3720 Dauphin Street Mobile, AL 36608
Phone: 251-344-3866
1-866-333-6550Pricing & Availability
Map
Address: 6562 Old Shell Rd Mobile, AL 36608
Phone: (251) 340-7528
877-345-1716Pricing & Availability
Map
Additional Support
Mobile, Alabama – Experienced, Compassionate & Objective Help!
If you are researching care options in Mobile, I can help with each, or every step of the process. I am familiar with the many assisted living and memory options throughout Mobile
I've helped hundreds of families and I invite you to learn more about my free service before you decide by using the contact form below. I will get back to you promptly!
Request Free Assistance or Just Ask A Question! Your information will not be shared or distributed
Alabama Department of Health – Health Care Facilities Database