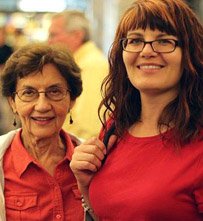 Assisted Living Directory is thrilled and delighted with the wonderful array of assisted living choices available in beautiful Huntington Beach!
There are several larger 'national brands' represented in Huntington Beach, including Sunrise, Merrill Gardens and MBK Senior Living. There's great information about these facilities included on this page, as well as video tours wherever they are available!
Important note: Every facility listed here may be contacted directly and safely (unlike a number of other senior/assisted living websites). We also include, and highlight important state & local agencies & resources on this page to help you with your research! Intro by D. Besnette
Huntington Beach Assisted Living: Featured Facilities, Video Tours & Services
We our a charming six bed senior care.designed to provide a secure and relaxing environment for your loved ones needs.
Our 24/7 friendly trained staff available to accommodate the best quality senior care.
Located on a private culdesac only a few miles from the Pacific Ocean near recreational parks large oak trees, exotic wild life, and beautiful lakes for fishing.
877-345-1716
Pricing & Availability
Learn More
Assisted Living & Residential Care Options for Huntington Beach
7401 Yorktown Ave Huntington Beach, CA 92648
(714) 536-3032
888-981-6827
Pricing & Availability
Map
Assisted Living
Alzheimer's & Memory Care
Short-Term Stays
18800 Florida St Huntington Beach, CA 92648
(714) 845-7664
866-981-5725
Pricing & Availability
Map
Independent Living
Assisted Living
Short Term/Respite Stays
17200 Goldenwest St Huntington Beach, CA 92647
(714) 408-9659
121 senior living apartments - Studios, 1 & 2 bedroom!
866-315-1354
Pricing & Availability
Map
Personal Care Services
Assisted Living
Independent Living
Assisted Living
Respite Care
Memory Care
17077 San Mateo St Fountain Valley, CA 92708
(714) 465-4136
866-981-5725
Pricing & Availability
Map
Independent Living
Assisted Living
Focused Care
9925 La Alameda Ave Fountain Valley, CA 92708
(714) 253-4360
888-985-4427
Pricing & Availability
Map
7792 Liberty Ave Huntington Beach, CA 92647
(714) 553-2816
877-644-2963
Pricing & Availability
Map
Specializing in the Care of Seniors Who Experience the Following:
Confusion
Memory Loss
Wandering
Agitation
Sun Downing
Depression
Health and/or Medical Issues