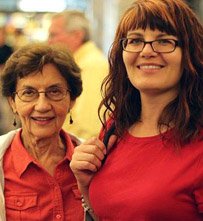 This section of Assisted Living Directory is dedicated to showcasing assisted living facilities and Residential Care Homes for the Elderly (RCFE's) located in Glendale, California.
We include photos, maps, and direct contact information!
For additional facilities nearby & research, we recommend visiting our Pasadena and Los Angeles sections! Intro by D. Besnette
Learn Facility Complaints & Violations – Glendale, CA
Video Tutorial Produced by Assisted Living Directory
Assisted Living Facilities & Residential Care Homes – Glendale
426 Piedmont Ave Glendale, CA 91206
(818) 230-3086
866-315-1354Pricing & Availability
Map
1502 LYNGLEN DR. GLENDALE, CA 91206
(818) 551-9421
Facility Number: 197607333
Facility Capacity: 6
888-985-4427Pricing & Availability
Map
205 E Los Feliz Rd Glendale, CA 91205
(818) 241-2273
1-866-333-6550Pricing & Availability
Map
"Affordable Assisted Living Serving Seniors Since 1968"
1220 Mariposa St Glendale, CA 91205
(818) 242-9000
888-985-4427Pricing & Availability
Map
Gated Community
Delayed Egress System on all exit doors
Video surveillance of external and internal property 24/7
Memory Impairment Care
Medication Management
Hospice Management
Companion Care
Respite Care Program
Personal Care Management
Incontinence Management
Day Program
& more!
1225 DOROTHY DRIVE GLENDALE, CA 91202
(818) 956-8744
Facility Capacity: 6
Facility Type: RESIDENTIAL CARE ELDERLY
877-345-1716Pricing & Availability
Map
1551 E Chevy Chase Dr Glendale, CA 91206
(818) 446-2622
888-985-4427Pricing & Availability
Map
917 N Louise St Glendale, CA 91207
(818) 549-1580
877-644-2963Pricing & Availability
Map
535 W Broadway Glendale, CA 91204
(818) 246-4951
888-502-2057Pricing & Availability
Map
413 E Cypress St Glendale, CA 91205
(818) 244-2323
Facility Capacity: 199
Facility Type: RESIDENTIAL CARE ELDERLY
866-981-5725Pricing & Availability
Map
"multiple levels of care, including independent living, assisted living and skilled nursing, all in one spot"
1230 E Windsor Rd Glendale, CA 91205
(818) 861-6683
1-866-333-6550Pricing & Availability
Map
1459 WESTERN AVENUE GLENDALE, CA 91201
Facility Capacity: 6
Facility Type: RESIDENTIAL CARE ELDERLY
866-666-1057Pricing & Availability
Map
120 E Laurel St Glendale, CA 91205
(818) 243-7442
866-315-1354Pricing & Availability
Map
Senior Living
Assisted Living
Care Provider
1281 OAKRIDGE DRIVE GLENDALE, CA 91205
(818) 482-9117
Facility Capacity: 6
Facility Type: RESIDENTIAL CARE ELDERLY (License Pending)
888-981-6827Pricing & Availability
Map
Additional Support
Glendale, California – Local, Certified Senior Care Assistance
I invite you to learn more about my free service before you decide by using the form below