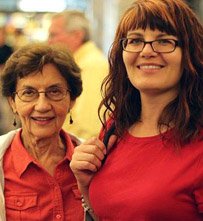 We were really thrilled to see such great information out there for Pasadena's assisted living facilities as we researched this page. There are a handful of excellent video tours, and testimonials, and a wide variety of facilities (both large and small) to choose from in Pasadena!
We've included them on this page, and each facility listed here on Assisted Living Directory may be contacted directly and safely. We also recomment that you take a look at our Los Angeles page for more options.
We'll also point out helpful state and local sites and resources to help you with your research.
On this page, we've included:

Facilities in Pasadena, including photos, and direct contacts
How to look up facility quality ratings
Facility video tours wherever they are available
Ways for you to ask questions, and get additional, qualified help, if you need it
One important resource we'd like to highlight (recently redone and updated) is their search tool for assisted living residential care, and continuing care for California statewide. You can search by city, and choosing Pasadena will bring up factual facility data, including Citations, Inspections reports and Complaints! Intro by D. Besnette
Pasadena Assisted Living: Featured Facilities & Services
See our video on the "Learn More" page!
MonteCedro in Altadena will be L. A. County's first new retirement community in 20 years, located on 153 East Holly Street, Pasadena, CA 91103. Come to an event and discover all the advantages of 21st century living from independent living to assisted living up to skilled nursing.
888-502-2057Pricing & Availability

Contact MonteCedro Directly!
Select Home Care Pasadena provides seniors and disabled individuals affordable 24-hour personal home care, dementia care, and companionship they need to continue living safely in their own homes, while giving family members peace of mind.
866-981-5725Pricing & Availability

Contact Select Home Care Directly!
Additional Assisted Living & Senior Care Options for Pasadena
Address: 951 S Fair Oaks Ave Pasadena, CA 91105
Phone: (626) 921-4108
1-877-616-7329Pricing & Availability
Map
Assisted Living
Independent Living
Short-Term Stays
Address: 1575 E Washington Blvd Pasadena, CA 91104
Phone: (626) 768-7764
866-315-1354Pricing & Availability
Map
"Highest Quality and Best Value in Independent and Assisted Living"
Address : 842 E Villa St Pasadena, CA 91101
Phone: (800) 958-4552
1-866-333-6550Pricing & Availability
Map
"…assisted living, memory care and a fully-accredited skilled nursing and rehab center."
Address: 2587 E Washington Blvd Pasadena, CA 91107
Phone: (626) 798-6753
877-345-1716Pricing & Availability
Map
Assisted Living
Memory Care
Address : 2954 E Del Mar Blvd Pasadena, CA 91107
Phone: (626) 356-2600
866-981-5725Pricing & Availability
Map
Address: 255 S Oak Knoll Ave Pasadena, CA 91101
Phone: (626) 817-6408
888-985-4427Pricing & Availability
Map
Assisted Living
Memory Care
Address: 245 S El Molino Ave Pasadena, CA 91101
Phone: (626) 578-0460
1-866-333-6550Pricing & Availability
Map
"…Pasadena's premiere retirement community for those with Alzheimer's and other memory disorders"
Address: 811 E Washington Blvd Pasadena, CA 91104
Phone: (626) 797-7296
877-345-1716Pricing & Availability
Map
Address: 1760 N Fair Oaks Ave Pasadena, CA 91103
Phone: (626) 794-4103
888-502-2057Pricing & Availability

"Dedicated to Providing Our Local Seniors with Premium Quality Care at an Exceptional Value Since 1984"
LOCAL Senior Care Advisors For Pasadena, California
877-644-2963Pricing & Availability

My services are 100% free to you.

Assisted Living
Memory Care
Alzheimer's
Retirement
Independent Living
& other senior care options in Pasadena