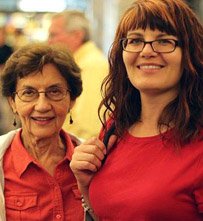 Assisted Living Directory has put together this page to offer a useful and trustworthy place to begin your research into the many assisted living and memory care options available in Gilbert, AZ.
A few items to note about about this page: The facilities here can be contacted directly, and safely (unlike many other senior care sites). We will also include videos and video tours of facilities on this page as they are available.
Gilbert seniors, families and the many caregivers (professional and non-paid) have access to the many wonderful services, programs and 'bytes of information' available through the Area Agency on Aging, Region One Incorporated, which covers the Phoenix metro area, including Gilbert.
Services and assistance offered through the agency may include: A 24-hour senior helpline (602-264-4357 (HELP)) which offers round-the clock information and assistance; Benefits assistance; Caregiver support; Home and Community based services, and quite a bit more.
An Area Agency on Aging can serve as a first-stop for any family or senior who is starting to research care options, or for those who feel that they are struggling with caring for a family member or a loved-one.Intro by D. Besnette
Learn About A Great ADHS Facility Mapping Tool For Assisted Living Facilities in Gilbert, AZ
Video Tutorial Produced by Assisted Living Directory
Gilbert Assisted Living: Featured Facilities, Video Tours & Services
Longevity Assisted Living Home of Arizona provides comprehensive assisted living in exquisite surroundings, promoting independent living through personalized care plans and expertly trained staff. Our main goal at Longevity is to promote an independent lifestyle as much as possible, with staff dedicated to maintaining each resident's individual care plan.
866-666-1057Pricing & Availability
Learn More
Klaudia Care Home in Gilbert AZ
24/7 Skilled, Compassionate Home Care Services!
Facility is located in the highly sought after Power Ranch community in Gilbert, Arizona. The facility is equipped with security system, and fire sprinkler system to ensure the safety of the residents.
24/7 staff
Security System
Fire sprinkler System
Fireplace
888-723-8284Pricing & Availability
Learn More
Kopper Crest Manor Assisted Living
841 E San Angelo Avenue Gilbert, AZ 85234
888-985-4427Pricing & Availability
Learn More
This video show numerous views of the inside and exterior of Cayman House, as well as the surrounding neighborhood in Gilbert. Located in the Val Vista Lakes community.
Assisted living
Experienced live-in caregivers
Live entertainment, movies, games and great activities!
888-723-8284Pricing & Availability

Our services have helped hundreds, if not thousands of families just like yours to locate the best assisted living, Alzheimer's care, or retirement living option in Gilbert, and the rest of our wonderful 'Valley of the Sun.'
Our consultants can inform you of facilities that have:
The most citations or violations
The worst care history or
The highest staff turnover
We can also answer simple questions about care, costs, or regulations, or we can help you with dedicated research, and even set up facility tours, and join you as you visit them (not unlike a realtor) – if you wish.
We invite you to get in touch with us so we can help you to understand our services. There's never any obligation. Our #1 goal is to help you to find the absolute best care for your unique situation, budget and needs.

1-866-333-6550Pricing & Availability

Assisted Living & Senior Care Options for Gilbert
845 North El Dorado Drive Gilbert, AZ 85233
(623) 505-4661
888-502-2057Pricing & Availability
Map
Retirement Living
Assisted Living
Short Stay / Respite Care
841 East San Angelo Avenue Gilbert, AZ 85234
(480) 313-2636
1-866-333-6550Pricing & Availability

580 South Gilbert Road Gilbert, AZ 85296
(480) 632-9400
877-345-1716Pricing & Availability
Map
Award-winning independent living, assisted living, memory care and short-term stays in Gilbert, AZ
Assisted Living
Alzheimer's & Memory Care
Independent Living
Short-Term Stays
Terrace Club

Greenfield Assisted Living
2481 East Sierra Madre Avenue Gilbert, AZ 85296
(480) 507-0802
866-315-1354Pricing & Availability
Map
3 valley locations
Onsite medical staff
Home Plate is a family owned and operated 10 resident assisted living home located in Gilbert, AZ. We have lots of country quiet with the convenience of the city.
Give us a call (480) 964-3508. We look forward to hearing from you!
Rachel Harper AL8103H
24 hour care
Private or Semi Private Rooms
Assistance with Daily living needs such as Dressing, Incontinence Care, Bathing and Medication Administration
Balanced and Delicious Meals based on Doctors Orders
House Keeping and Laundry Services Included
A Spacious and Secure Patio to Relax and Take Advantage of the Beautiful Arizona Weather
Gardening, Watching Movies, Playing Cards, and Many Other Fun Activities!
Dementia and Alzheimer's Care For more information visit our website
877-644-2963Pricing & Availability

Hope Care Home is a single family setting nestled in the serene community of Finley Farms, right at the heart of Gilbert City. Our staffs provide the utmost home setting with the traditional care and love for the elderly. We provide nutritional and quality foods for your loved ones based on the Food Pyramids and their preference. And most of all, we provide help to improve the quality of life of your loved ones.
The home is licensed up to directed level of care. It has 5 bedrooms and 3 full baths. There are 4 private rooms and a single semi-private which is the Master Bedroom. The price starts at $2000 + depending on the level of care. Gilbert, Arizona
888-723-8284Pricing & Availability


Harmony-Palm Care Home
"Residents receive professional, around-the-clock care in a safe, clean environment"
1214 North Palm Street Gilbert, AZ 85234
(480) 926-2262
866-666-1057Pricing & Availability
Map
Other Relevant Senior Services for Gilbert
Senior Programs – Town of Gilbert
A great informational page for seniors in Gilbert about the many activities and senior programs available to 55+ seniors in Gilbert.
Additional Support

Get Up-To-Date Pricing
Learn facility citations, inspections and violations for facilities in Arizona, including Gilbert.