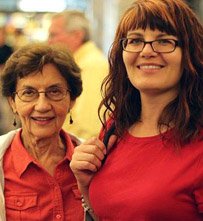 This page has been created to offer an accurate, complete resource to research assisted living in Fremont, California. Each facility may be contacted directly and safely, and we also include helpful state/local resources, and tutorials to help further your research!
We are fortunate to live in a time where there are federal, and state-funded agencies and programs (thanks to the Older American's Act) that provide support, programs and services to families, their senior loved-ones, and those who care for them (caregivers). Most often, these agencies are labeled, and fall under what is known as an Agency on Aging.For Fremont, and Alameda County, this agency would be under the Alameda Social Services Area Agency on Aging.
***Learn facility Inspections, Citations & Complaints! – California statewide!
"The AAA provides subcontracted services to persons aged 60 and older.." Services include, but are not limited to: Adult Day Care; Family Caregiver Support; Information and Assistance; Ombudsman Services (more about Long Term Care Ombudsmen); Senior Center Services, and many more.
These programs and services can be extremely beneficial to seniors who are still able to live at home, or one of the hundreds of seniors in Fremont residing in an assisted living or long-term care facility. Intro by D. Besnette
Fremont, California Assisted Living: 2 State Facility Databases for Research
Video produced by Assisted Living Directory
Assisted Living Facilities & Senior Care Options – Fremont, CA
Ph: 510.796.4200
Assisted Living
Memory Care
Respite Stays

877-345-1716Pricing & Availability

3850 Walnut Ave Fremont, CA 94538
(510) 584-9526
Units/Capacity: 80
1-866-333-6550Pricing & Availability
Map
Activity director for educational, social, and recreational programs.
Housekeeping and laundry service.
Dedicated concierge to help with your any request.
Maintenance of public areas, community, and apartments.
Safety and security systems including a 24-hour emergency call system.
Three nutritious meals a day plus snacks anytime you like.
All utilities except telephone and cable television.
Thorough residence cleaning once a year.
Professional staffing 24 hours a day.
Scheduled transportation available for medical appointments, outings, and more.
Educational, social and recreational programs
36281 Fremont Blvd Fremont, CA 94536
(510) 279-4231
Units/Capacity: 64
866-315-1354Pricing & Availability
Map
Assisted Living
Memory Care

38035 Martha Ave Fremont, CA 94536
Units/Capacity: 97
(510) 355-1151
888-723-8284Pricing & Availability
Map
Alzheimer's and Memory Care
Memory Care
On-Site Rehabilitation
Short Stay / Respite Care
38801 Hastings St Fremont, CA 94536
(510) 792-5411
Units/Capacity: 97
1-866-333-6550Pricing & Availability
Map
Assisted Living
Memory Care
Respite Care
Hospice Care
3800 Walnut Ave Fremont, CA 94538
(510) 505-0555
Units/Capacity: 106
877-345-1716Pricing & Availability
Map
Assisted Living
Independent Living
Additional Support
Questions about Facility Costs or Availability? 866-333-6550
City of Fremont Senior Help Line
Find out about all of the programs and services offered to Fremont seniors by the City of Fremont's Human Services Department
510-574-2041
Fremont Senior Center
40086 Paseo Padre Pkwy Fremont, CA 94538
954-450-6888
* How To Look up Facility Quality Ratings – California Statewide using CalQualityCare
Tip: If you are not able to find adequate senior care or assisted living in Fremont, it might be sworth your while to look at some of the surrounding larger cities like San Francisco!
There is absolutely no cost to you or your family for using this service! We've helped 1000's of families!
Read A Personal Experience Using Our Senior Care Advisors