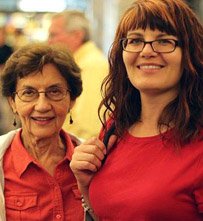 This page has been created to offer an accurate, complete resource to research assisted living in Fremont, California. Each facility may be contacted directly and safely, and we also include helpful state/local resources, and tutorials to help further your research!
We are fortunate to live in a time where there are federal, and state-funded agencies and programs (thanks to the Older American's Act) that provide support, programs and services to families, their senior loved-ones, and those who care for them (caregivers). Most often, these agencies are labeled, and fall under what is known as an Agency on Aging.For Fremont, and Alameda County, this agency would be under the Alameda Social Services Area Agency on Aging.
***Learn facility Inspections, Citations & Complaints! – California statewide!
"The AAA provides subcontracted services to persons aged 60 and older.." Services include, but are not limited to: Adult Day Care; Family Caregiver Support; Information and Assistance; Ombudsman Services (more about Long Term Care Ombudsmen); Senior Center Services, and many more.
These programs and services can be extremely beneficial to seniors who are still able to live at home, or one of the hundreds of seniors in Fremont residing in an assisted living or long-term care facility.
* How To Look up Facility Quality Ratings – California Statewide using CalQualityCare
Tip: If you are not able to find adequate senior care or assisted living in Fremont, it might be sworth your while to look at some of the surrounding larger cities like San Francisco!
There is absolutely no cost to you or your family for using this service! We've helped 1000's of families!
Read A Personal Experience Using Our Senior Care Advisors