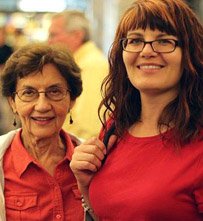 Fontana is a bit unusual when it comes to assisted living in that virtually every option that can be found here is a smaller, residential care home for the elderly (RCFE) – often times caring for 6 or fewer residents.
At this time, we are not aware of any larger assisted living facilities operated by one of the more branded national companies.
Nonetheless, there are a good number of lovely, established senior care homes here (in Fontana) that we've included on this page, with photos and direct contact numbers.
Note: each facility listed here may be contacted directly, and safely!
We encourage you to look at our San Bernardino and Riverside pages for additional options close-by! Intro by D. Besnette
Fontana, California Assisted Living – Helpful Agencies & Research Sites
Video Produced by Assisted Living Directory
Learn about two State agencies and databases with comprehensive facility information and support for Fontana!
Fontana Assisted Living: Featured Facilities & Services
Annie's Haven – Board and Care Home – Fontana Annies's Haven is a brand new facility located in a nice area in Fontana, CA just off the 10 fwy and one mile away from Kaiser Permanente Hospital.
Our Facility is owned and managed By an RN who is on call 24/7 to ensure that all residents needs are met.
866-981-5725Pricing & Availability
Learn More
Assisted Living Facilities & Residential Care Homes – Fontana
6916 CLEAR LAKE WAY FONTANA, CA 92336
(909) 782-8216
Facility Capacity: 4
1-866-333-6550Pricing & Availability
Map
9448 Citrus Ave Fontana, CA 92335
(909) 823-0631
Assisted Living
866-981-5725Pricing & Availability
Map
11205 DAYLILLY ST
FONTANA, CA 92337
(909) 357-0144
1-866-333-6550Pricing & Availability
Map
9073 Olive St Fontana, CA 92335
(909) 822-5174
1-877-616-7329Pricing & Availability
Map
8004 TAMARIND AVENUE FONTANA, CA 92336
(909) 350-2998
Facility Capacity: 6
888-981-6827Pricing & Availability
Map
8502 Calabash Ave Fontana, CA 92335
(909) 355-4560
866-981-5725Pricing & Availability
Map
7101 Verdugo Pl Fontana, CA 92336
(909) 349-0998
888-985-4427Pricing & Availability
Map
15986 BALTRAY WAY FONTANA, CA 92336
Facility Capacity: 6
(909) 854-3227
888-981-6827Pricing & Availability
Map
6952 CASWELL LANE FONTANA, CA 92336
(909) 320-8717
Facility Capacity: 6
1-866-333-6550Pricing & Availability
Map
7092 PROVIDENCE WAY FONTANA, CA 92336
(909) 489-3112
Facility Capacity: 6
866-666-1057Pricing & Availability
Map
13945 IVY AVE. FONTANA, CA 92335
(909) 210-4845
Facility Capacity: 6
877-644-2963Pricing & Availability
Map