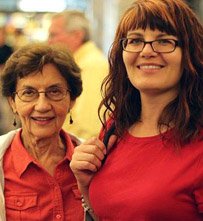 This page was created to offer a useful and trusted starting point for your research into assisted living facilities and senior housing in Florence, Alabama.
Florence, the county seat of Lauderdale County, fortunately has a number of great places for seniors and their families to turn to for help and assistance with senior issues, housing questions, or caregiving support. Prominently, the Northwest Alabama Council of Local Governments and it's Department of Aging Services has been in operation for almost 4 decades serving adults 60 and over in Lauderdale County and beyond.
Services provided through, and managed by the NACOLG and it's Department of Aging include: Management and operation of over two dozen senior centers in the area it serves; Alzheimer's respite programs, which offers education and a 'break' for Alzheimer's caregivers; Ombudsman program and services; Medicaid Waiver program and information (including dowloadable brochure); and a number of other services available to seniors living independently, or within an assisted living-type environment. Intro by D. Besnette
Florence Assisted Living: Featured Facilities & Services
One of the newest assisted living facilities in the Florence area, Keestone offers a unique combination of personalized care, supportive and health-related services. Located in beautiful downtown offering both Independent living and Assisted Living. In this video tour, Executive Director Jodi Gilreath talks about what Keestone has to offer, and what makes it special.
Call (256) 767-7676
877-644-2963Pricing & Availability

Florence, Alabama – Assisted Living Facilities & Senior Care
"From its gleaming porches to its cozy country kitchen, Columbia Cottage offers real choices to you and your family as you face the special challenges of longer living." [Video Tour]
256-760-0442
2373 Roberts Lane
Florence, AL 35630
866-666-1057Pricing & Availability
Map
"Imagine a life without household chores, yard work or home maintenance. Invite guests to a meal, special event or social outing. With our on-site Active Living Director, scheduled transportation and Anytime Dining program there are opportunities to make new friends or entertain old ones right outside your front door."
For more information:
(256) 740-6999
3275 Jackson Hwy
Florence, Alabama
35630
Total number of beds: 83
866-315-1354Pricing & Availability
Map
Services and amenities include, but are not limited to:
Close to medical services, shopping and restaurants
Paved walking paths and garden areas Landscaped grounds
Independent and Assisted Living services 24-hour staff
Anytime Dining served restaurant style
Weekly housekeeping and linen service
Full activity program
Scheduled transportation
On-site maintenance
(256) 767-2080
P.O. Box 2403
Florence, AL
35630
Total number of beds: 16
866-666-1057Pricing & Availability

(256) 767-7676
310 W. Mobile Street
Florence, AL
35630
Total number of beds: 43
866-315-1354Pricing & Availability
Map
(256) 767-2510
102 Ana Circle
Florence, AL 35630
Total number of beds: 16
888-981-6827Pricing & Availability
Map
Additional Support
Learn Deficiencies and Inspections for facilities Alabama Statewide.
There is absolutely no cost to you or your family for using this service!
We've helped 1000's of families!
Read A Personal Experience Using Our Senior Care Advisors