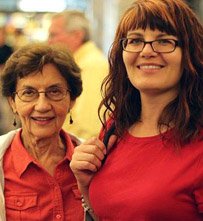 This page is dedicated to providing an accurate and useful overview of the handful of assisted living & senior care options in Emeryville.
Each facility listed here may be contacted directly. We also recommend that you visit our Oakland page for additional assisted living options nearby.
* Learn about two Great Senior Resource Guides for Alameda County – both are comprehensive free, and in .pdf format!
Emeryville is served by the services and supports of the Alameda County Area Agency on Aging (800) 510-2020 – which offers services such as Adult Day Care; Alzheimer's services (Day Care / Respite); Home-delivered meals to seniors in Emeryville; Family Caregiver support, and much more.
Additionally, the City of Emeryville has a 50+adults page offering additional information on classes, trips, and special events for local seniors.Intro by D. Besnette
Emeryville Assisted Living: Featured Facilities, Video Tours & Services
Bayside Park is a senior assisted living facility in Emeryville, CA, that offers elder care services to Berkeley, Oakland and East Bay Area seniors. Our memory care facility also helps senior citizens living with dementia and Alzheimer's Disease.
888-502-2057Pricing & Availability
Learn More
Assisted Living & Senior Care Options in Emeryville
3255 San Pablo Ave Emeryville, CA 94608
A 65 unit apartment complex / North Oakland senior community
510-595-0293
888-723-8284Pricing & Availability
Map
1900 Powell St Ste 440
Emeryville, CA 94608
Phone: (510) 597-9111
877-345-1716Pricing & Availability
Map
Some of our homecare services include:
Distribution of prescribed medications and/or therapies
Assistance with mobility and transfers
Performance of personal care (bathing, grooming, etc.)
Preparation of meals and feeding
Assistance with daily activities
Additional Support
See our Oakland assisted living page for additional assisted living and memory care communities nearby!
There is absolutely no cost to you or your family for using this service! We've helped 1000's of families!
Read A Personal Experience Using Our Senior Care Advisors
888-723-8284Pricing & Availability