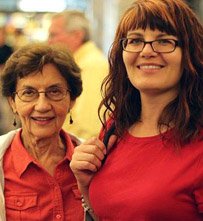 This page provides a starting point for your research into
assisted living in Beverly Hills
.
Unlike many senior care sites out there, the facilities on this page may be contacted directly, and safely!
Although Beverly Hills is famous for it's glitz and glamour – the city has a very significant and active senior population! To support this population, there are a number of assisted living facilities – and the City of Beverly Hills also offers many support programs and services to it's seniors! From free legal counseling, to shuttle services, to an AARP Mature Driving Program, Beverly Hill's Senior Services (ph 310-285-6840) is a great resource for the city's mature adult population!
The City of Beverly Hills, being in Los Angeles County, would fall under the umbrella of services provided by the "Community and Senior Services" department of Los Angeles County. The CSS department offers help and assistance with: Dispute Resolution; employment and training; family caregiver assistance; long-term care ombudsman; older adult programs, adult day care, and much more.
To find out more about the different programs and services offered, please visit the Community and Senior Services site, or call 213-738-2600. The office is located at 3175 West 6th Street in Los Angeles. Intro by D. Besnette
Beverly Hills Assisted Living: Featured Facilities & Video Tours
Beverly Hills, California – Beverly Hills Carmels – Elegant Hotel-Style Assisted Living in Beverly Hills
Beverly Hills Carmels – Elegant Hotel-Style Assisted Living in Beverly Hills Call (310) 278-8323 or (310) 278-9720
The Beverly Hills Carmels are two elegant senior independent and assisted living communities located right at the tree-lined entrance to beautiful Beverly Hills. Here you can enjoy truly upscale living at an affordable price. These lovely communities have been family-owned and operated for over 30 years and offer personalized care, commitment to quality and are very dedicated to their residents.
888-981-6827Pricing & Availability
Learn More
Beverly Hills, California – BridgePoint Retirement and Assisted Living Community
BridgePoint at Beverly Hills is a boutique senior community with the class and style of living at a chic hotel every day. A refined independent and assisted living community in the heart of Beverly Hills, BridgePoint offers the discerning senior a home rich with options. With a caring staff and variety of activities and services, BridgePoint has redefined what retirement living can be.
BridgePoint of Beverly Hills is a unique combination of service, activities and taste; just minutes away from world-class care, like Cedars-Sinai Hospital and UCLA.
888-502-2057Pricing & Availability
Learn More
Additional Senior Care Options
Sunrise of Beverly Hills
201 North Crescent Drive Beverly Hills, CA 90210
Facility Capacity: 127
(310) 274-4479
1-877-616-7329Pricing & Availability
Map
Alzheimer's Care
Retirement Community
Assisted Living
The Watermark at Beverly Hills
220 North Clark Drive Beverly Hills, CA 90211
(888) 349-5891
877-345-1716Pricing & Availability

Full service, formal dining room
Beauty salon and spa
Library
Fitness center
Computer room with classes
Close proximity to Cedars-Sinai Medical Center, UCLA and Olympia Medical Center
Renowned restaurants and entertainment nearby
Minutes from fabulous shopping on Rodeo Drive, the Beverly Center, Century City Shopping Center and The Grove
Underground gated parking
Additional Support
***Learn how to look up facility ratings throughout California – using CalQualityCare. This is also an excellent, standalone way to further your assisted living research in Beverly Hills!
Courteous, Experienced Help Finding The Perfect Community!
Assisted Living Directory has helped 1000's of families (including our own!) to connect with great care facilities! You can read our personal experience here!
877-345-1716Pricing & Availability

Roxbury Park Community Center
471 South Roxbury Drive Beverly Hills, CA
9am to 5pm
La Cienega Community Center
8400 Gregory Way Beverly Hills, CA
9am to 5pm