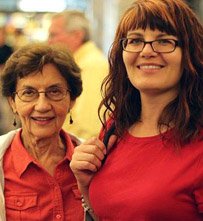 This page was created to provide a starting point for your research into assisted living facilities and senior care options in Auburn, Alabama.
*Unlike many seniors sites, the facilities on this page may be contacted directly and safely!
Auburn residents enjoy access to a number of excellent senior services and agencies that exist to support local families, long-distance caregivers, and residents of the various senior care facilities in the Area.
Notably, the Lee-Russell Council of Governments houses an Agency on Aging that serves as an umbrella to many programs and assistance relevant to aging. Examples of services provided include: Home Delivered Meals to eligible senior citizens, LTC Ombudsman and legal assistance, Information, Outreach and Referral.
The agency also operates and manages four senior centers located in Auburn, as well as in Lee and Russell Counties.
The City of Auburn has a helpful Senior Citizens page on it's website that provides additional information about local senior programs and activities in Auburn. You'll find information about the Auburn Adult Daycare Center, how to report elder abuse, health programs, and much more! You can visit the seniors page here.