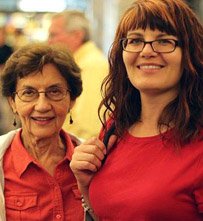 I had a gentleman call me recently, a facility owner of a smaller residential care home in Silver Spring. He wanted to ask me about our site, and if he could really list his information with us, with photos, direct contact information, no strings attached. He was amazed when I said yes – Assisted Living Directory has been doing this for over 12 years now.
We really love to connect with facility owners (Assisted Living Directory also produces video tours)! One of the things that really sets our site apart is that all facilities may be contacted directly. You won't find that on many other senior care sites.
We also love to list, and highlight other great sources of information – sources that we feel will truly help you with your research. For Silver Spring, I really recommend that you become familiar with the Montgomery County Senior Services department Which serves Silver Spring seniors and families. It's a great place to ask a question, find local senior services and programs, and to get help and advice on health care subsidies or assistance for low-income seniors. I also recommend viewing our video tutorial on our Maryland main page, which highlights how to look up facility inspections reports.
I wish every one a safe and wonderful research experience! Intro by D. Besnette
Silver Spring Assisted Living: Featured Facilities & Services:
VIBRANT LIVING IN A HOME AWAY FROM HOME NU-LIFE ASSISTED LIVING INC. is nestled in the serene community of Layhill, Silver Spring. It is within close proximity to the picturesque Brookside Gardens, Wheaton Regional Park, Washington DC, Downtown Silver Spring, The Strathmore Arts Complex, The National Harbor, shopping malls and the Glenmont metro lin
866-981-5725Pricing & Availability
"Peace of mind when it comes proper care for your loved ones" "Newhaven, Inc. is an assisted living facility that is dedicated to the provision of quality health care and living accommodations for its residents. Newhaven, Inc. is a residential style Assisted Living provider owned and operated by a Registered Nurse with over 15 years of experience in Medical Surgical, Geriatrics and certified memory impairment specialist.
877-345-1716Pricing & Availability
Gabriel Home was established in 1995 with the mission to provide quality care for individuals looking for an alternative to nursing homes. From the very beginning, we were able to help families and their elderly loved ones transition from their own homes to a comfortable new environment where they could receive the necessary assistance and care in their daily lives.
888-981-6827Pricing & Availability
Silver Spring, Maryland – Additional Senior Care Options
Helpful Tip: By using the 'map' link for each of the facilities below, you should see a 'street view' photo of the facility, in addition to the facility's map.
List Your Facility

866-666-1057Pricing & Availability