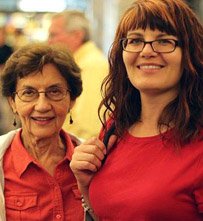 This section of Assisted Living Directory has been created to provide a useful, accurate and trustworthy overview of Santa Rosa
assisted living facilities and Residential Care Homes for the Elderly (RCFE).
Each facility listed here may be contacted directly and safely!
Santa Rosaseniors, families and caregivers are served by the Sonoma County Area Agency on Aging, which provides services, programs, assistance and support to seniors and adults with disabilities in Santa Rosa, and Sonoma County.
Programs include: Adult Day Care; AlzheimerDay Programs; Caregiver Support, Ombudsman support; Senior Nutrition and much more. Agencies such as the SOCOAAA cover every area of the US, and were created from the passing of the Older Americans Act of 1965. Intro by D. Besnette
Two Great Sites for Researching Assisted Living in Santa Rosa, California
Video Tutorial Produced by Assisted Living Directory
Santa Rosa Featured Assisted Living Facilities
Nestled on seven acres in Santa Rosa, California, Friends House is a caring community of elders created in the Quaker tradition of equality and simplicity. In an atmosphere of informality and vitality, residents are engaged in activities of everyday life here as well as in the outside community. Everyone is welcome at Friends House!
888-985-4427Pricing & Availability
Learn More
Assisted Living & Senior Care Options – Santa Rosa
4225 Wayvern Drive
Santa Rosa, CA 95409
(707) 538-2590
Capacity/Beds: 80
877-644-2963Pricing & Availability

Independent Living
Assisted Living
Memory Care, special care for those with memory challenges e.g. Alzheimer's and other dementia
"Brighton Gardens of Santa Rosa is nestled in the sunny foothills of the elegant Fountain grove section of Santa Rosa"
300 Fountaingrove Parkway
Santa Rosa, CA 95403
(707) 566-8600
Capacity/Beds: 117
888-981-6827Pricing & Availability
Map
Assisted Living
Alzheimer's care
Skilled Nursing
"…we partner with each resident who requires some assistance with daily activities to create a personalized plan tailored for their specific needs."
Levels of service available at The Arbors at Chanate:
3250 Chanate Road
Santa Rosa, CA 95404
(707) 575-7503
888-985-4427Pricing & Availability
Map
Chelo's Garden is RCFE, that offers the ultimate in attentive and personalized senior care.
Chelo's Garden is located in the heart of Rincon Valley in Santa Rosa,CA 95409
888-985-4427Pricing & Availability
Map
301 White Oak Drive
Santa Rosa, CA 95409
(707) 538-1914
Capacity/Beds: 31
866-315-1354Pricing & Availability
Map
"As Alzheimer's specialists, we are committed to nurturing the physical, social and spiritual well-being of individuals with Alzheimer's disease and related forms of memory loss. "
2080 Guerneville Road
Santa Rosa, CA 95403
(707) 578-8360
Capacity/Beds: 25
866-666-1057Pricing & Availability
Map
1401 Fountaingrove Parkway
Santa Rosa, CA 95403
(707) 526-1226
Capacity/Beds: 162
1-866-333-6550Pricing & Availability
Map
2375 Range Ave
Santa Rosa, CA 95403
(877) 771-4947
866-666-1057Pricing & Availability
Map
Independent Living
Assisted Living
Dementia / Alzheimer's Care
1397 Fountaingrove Pkwy
Santa Rosa, CA 95403
(707) 526-9090
Capacity/Beds: 60
888-981-6827Pricing & Availability
Map
Assisted Living
Memory Care
Affordable Senior Living
Additional Support
Alzheimer's Association N Bay
1211 North Dutton Avenue
Santa Rosa, CA 95401-4638
(707) 573-1210
Santa Rosa Senior Center
704 Bennett Valley Road
Santa Rosa, CA
95404-5514
(707) 545-8608