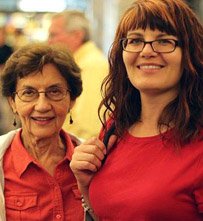 For Philadelphia, there are a good number of quality assisted living options available, and we list them on this page here. Any facility **in good standing*** may list their information with us.
Additionally, each facility may be contacted directly, and safely!
One very important site and resource that we would like to point out to you is the Philadelphia Corporation for Aging, which acts as the local Area Agency on Aging for Philadelphia and Philadelphia County. This agency offers a plethora of great services and supports for local seniors, families and caregivers, including: Transportation; in-home care; adult day services; housing information and assistance; protective services; Long-Term Care Ombudsman support, and much more.
The Philadelphia Corporation for Aging is a non-profit organization designated since 1973 Intro by D. Besnette
[Video Tutorial] Learn Inspections & Violations Facility Reports – Philadelphia
Video Tutorial Produced by Assisted Living Directory
Two essential state sites & databases offering in-depth facility information for Philadelphia – including facility inspections, violations, and plans of correction!
Philadelphia Assisted Living: Featured Facilities, Video Tours & Services
paul's Run: Independent Senior Living in Philadelphia, PA Paul's Run is a Continuous Care Retirement Community. Since 1981, we have been the top choice among many Southeastern Pennsylvania and Northeast Philadelphia residents looking for an elegant retirement community that is as active and dignified as they are.
(888) 981-6827Pricing & Availability
Features & Photos
Contact Paul's Run Directly!
A premier senior living community just minutes from the main line. Call 800.327.3875
888-723-8284Pricing & Availability

My services are 100% free to you.
I have been there too, trying to find care for my sick and aging dad, and it was a stressful, time-consuming process. My experiences have fuled my desire to 'give back' to help seniors and families to find assisted living, memory care, or other senior care options in my hometown of Philadelphia!
888-985-4427Pricing & Availability

Ways I can help:

I live in Philadelphia, and I am very familiar and knowledgeable about care choices throughout town.
I can help you to identify facilities that are affordable to your budget and situation
I can inform you as to which facilities have performed the best (or worst) in state inspections and violations

I can even arrange tours, facilitate introductions with facility owners, and even accompany you on tours – if you wish! …and so much more!

I encourage you to learn more about my services before you decide!
Philadelphia – Assisted Living Facilities & Senior Care
Address: 150 North 20th Street Philadelphia, PA 19103
Phone: (215) 564-5455
1-877-616-7329Pricing & Availability

Address: 495 East Abington Avenue Philadelphia, PA 19118
Phone: (267) 350-5772
888-981-6827Pricing & Availability
Map
Individual plan of care for each resident
Medication supervision provided by professional staff
Structured activities program, integrating daily tasks of living and engaging residents at all levels
Dementia and transitional care counseling for families
Monitored entries and exits
Caring staff, trained according to the Alzheimer's
Association guidelines
Ongoing training for staff and caregivers through our Dementia Care Specialty Training program designed by Teepa Snow (see video)
Address : 9503 State Road Philadelphia, PA 19114
Phone: (215) 824-4200
Health Promotion & Wellness Program Three Nutritious Meals Per Day (Daily Menu Selections)
1-877-616-7329Pricing & Availability

Medication Management
On-Site Physician's Office
Respite/Short Term Stay
Emergency Call System in Each Resident Suite
Weekly Housekeeping/Linen Service
Personal Laundry Services
Personal Care Assistance
Social & Recreational Opportunities
Hospice Services
Hair Salon Services On-Site, and More…
Address : 2210 Belmont Avenue Philadelphia, PA 19131
Phone: (215) 473-1552
866-981-5725Pricing & Availability

Address : 9896 Bustleton Avenue Philadelphia, PA 19115
Phone: (215) 934-3000
877-345-1716Pricing & Availability
Learn More
Address: 1401 East Susquehanna Avenue Philadelphia, PA 19125
Phone: (215) 739-2522
1-866-333-6550Pricing & Availability
Map
Address: 6500 Tabor Avenue Philadelphia, PA 19111
Phone: (215) 697-8000
888-985-4427Pricing & Availability
Map
Address: 2 Franklin Town Boulevard Philadelphia, PA 19103
Phone: (215) 240-8915
866-315-1354Pricing & Availability
Map
INDEPENDENT LIVING
PERSONAL CARE
MEMORY CARE
SKILLED NURSING
See a 'Street View Photo' of facilities below that have a 'map' link – and also take a 'virtual drive' down the facility's street!

Need More?

Get Up-To-Date Pricing
Look up Inspections and Citations for for facilities in Philadelphia – this is also a great stand-alone way to research facilities!
Interesting questions and comments we've received about assisted living in Philadelphia:
Q: I'm interested in finding independent living for my aunt near my house. I live across the street from one, but I believe it would be hard for me to get her in. She needs free assistance. – Marla