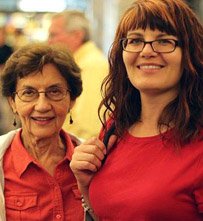 This page was created to provide a trustworthy and accurate place to begin your research into the different assisted living facilities and long-term care options available in Olympia, Washington.
The facilities listed here may be contacted directly, and safely!
Olympia is served by the Lewis-Mason-Thurston Area Agency on Agin, which offers a multitude of services, programs and support for Olympia's seniors families and caregivers.
Programs include Cargiver support, transportation, meal delivery, Ombudsman support, and much more! The agency can be contacted directly at (360) 664-2168. Intro by D. Besnette
Olympia Assisted Living: Featured Facilities, Video Tours & Services:
A Big Heart Adult Family Home is a six-bed long-term care home located in the Lacey/Olympia, WA area. Conveniently located near I-5 and plenty of great shopping and entertainment.
A Big Heart is RN-owned and operated by a local Christian family. Staff are on site, awake, and available for residents around the clock.
888-981-6827Pricing & Availability

Contact A Big Heart Directly!
Garden Courte Memory Care Community specializes in the care of residents with Alzheimer's disease. Residents reside with dignity in a supportive, caring environment. Garden Courte staff are dedicated to caring for each resident as an individual.
We take time to learn about your loved ones past life experiences, favorite activities and daily routine. This enables us to encourage independence, support the resident's strengths and capabilities, and assist them with their needs in a loving and dignified manner. Freedom of movement and choice of activities are at the cornerstone of our innovative memory care activity program. Everything at Garden Courte Memory Care is carefully designed to provide an enriching environment with optimum security and safety.
866-315-1354Pricing & Availability

Contact Garden Courte Directly!
Olympia – Assisted Living Facilities & Senior Care
Address: 825 Lilly Rd NE Olympia, WA 98506
Phone: (360) 539-5438
888-985-4427Pricing & Availability
Map
Assisted Living
Enhanced Adult Residential Care, Adult Residential Care, Assisted Living
Can Accept Medicaid
Address: 4528 Intelco Loop SE Lacey, WA 98503
Phone: (360) 455-8500
866-981-5725Pricing & Availability
Map
Address: 616 Lilly Rd NE Olympia, WA 98506
Phone: (360) 456-0601
877-644-2963Pricing & Availability
Map
Address: 420 Yauger Way South West Olympia, WA 98502-8660
Phone: (360) 350-4049
888-985-4427Pricing & Availability
Map
Alzheimer's and Dementia Care
Enhanced Adult Residential Care, Dementia Care
Can Accept Medicare
Address: 3730 14th Ave SE Olympia, WA 98501
Phone: (360) 459-9110
888-723-8284Pricing & Availability
Map
Retirement Living for Independent Seniors Age 62 and Over
Address: 616 Lilly Rd NE Olympia, WA 98506
Phone: (360) 637-3919
866-666-1057Pricing & Availability
Map
Assisted Living
Alzheimer's Care
Address: 929 Trosper Rd SW Tumwater, WA 98512
Phone: (360) 464-1143
888-502-2057Pricing & Availability
Map
Address: 828 Mcphee Rd Sw Olympia , WA 98502
Phone: (360) 956-3396
License#: 2183
Contact: Turner, Kiley
District: 3C
Beds: 65
866-981-5725Pricing & Availability
Map
Olympia Assisted Living: Featured Facilities, Video Tours & Services: