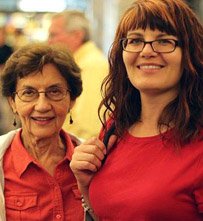 We have a challenge for you. If you visit any other assisted living or senior sites today, try to notice how many of them actually let you contact the facility or home directly, without calling a 3rd party company first, or submitting personal information. Frustrating, huh?
That's one of the differences with our site, Assisted Living Directory. Not only have we been around for over 8 years – we try to offer a site that is straightforward, with no tricks or questionable tactics. Every facility listed here for NYC and beyond may be contacted directly and safely.
Additionally, we love to highlight other sites and agencies with solid information. With that in mind, one of the best places to further your research is through the Department of Aging's Affordable Senior Housing page.
You will see, towards the top, links to several .pdfs that detail New York City's Assisted Living Programs (ALP's) and senior housing facilities. PDF's are included for the Bronx, Manhattan, Brooklyn, Queens, and Staten Island.
**Tip: Please visit our Yonkers assisted living page for additional facility options close-by!
For the NYC-area facilities listed on this page, we include several video tours! We also include each facility's website address if available! Intro by D. Besnette
Learn Which Facilities in New York Have Had Zero Violations or Complaints!
Video tutorial produced by Assisted Living Directory
Assisted Living Facilities & Senior Care
Address: 430 East 80th Street New York, NY 10075
Phone: (212) 717-8888
888-985-4427Pricing & Availability
Map
"Overlooking Central Park at the northern end of Manhattan's Museum Mile, Lott Residence offers a view and a lifestyle that is unmatched in New York City."
Address: 1261 5th Avenue New York, NY 10029
Phone: (212) 534-6464
1-866-333-6550Pricing & Availability
Map
Address: 1844 2nd Avenue New York, NY 10128
Phone: (212) 410-0033
866-315-1354Pricing & Availability
Map
Address: 1249 5th Avenue New York, NY 10029
Phone: (212) 360-1000
888-723-8284Pricing & Availability
Map
Alzheimer's and Dementia Care
Address: 305 West End Avenue New York, NY 10023
Phone: (347) 573-9490
866-981-5725Pricing & Availability

Fully furnished, spacious accommodations with a choice of floor plans
Three delicious meals served daily in our elegant dining room
Utilities (gas, electricity, water and expanded cable TV)
Air conditioning
Linen and housekeeping services
Laundry service
24 Hour security and concierge services
Variety of recreational, social, cultural and educational activities
Library and parlor
Beauty and barber shop
Multi-media entertainment room
Van service for group activities
Address: 455 North End Avenue New York, NY 10282
Phone: (877) 760-1392
877-345-1716Pricing & Availability
Map
Independent Living
Supportive Services
Assistive Senior Living
Address: 300 Amsterdam Avenue New York, NY 10023
Phone: (212) 595-8983
866-666-1057Pricing & Availability
Map
West 86 – An Atria Residence
Address: 333 West 86th Street New York, NY 10024
Phone: (212) 712-0200
1-866-333-6550Pricing & Availability

Doorman
24-hour concierge
Car service to scheduled appointments and transportation to events
Weekly housekeeping and daily bed-making
Weekly personal laundry and linen service
Fitness center on rooftop terrace
Penthouse salon and spa
Library and reading room with computers
Media room
Well-appointed kitchens featuring granite countertops, shaker-style cherry cabinets and stainless steel appliances
Emergency call system in every apartment
Individually controlled heating and AC
All utilities provided, except phone and cable
Pets welcome

Long Island / New York City – Certified CSA Senior Care Advisor
866-666-1057Pricing & Availability

My services are 100% free to you and your family. I specialize in helping famlies to find the best assisted living, memory care or retirement option that fits their needs and personal situation – as well as budget. I can help you to sort though the many options to learn facilities with:

The most citations or violations
Facilities with the best track records in terms of health and safety
Facilities with the highest/lowest staff turnover

I encourage you to learn more about my services before you decide – by using the contact form below. I can help you through each, or every step of your research process!

will respond to you shortly!
– Sharon
***Use technology to your advantage: Selecting the 'map' for any facility listed here will take you to a map (of course) and a 'street view' photo of the facility.
List Your Facility– Any licensed facility in NYC in good standing may participate on this page!.

Using CalQualityCare.org to find Senior Care & Assisted Living Throughout California!
We highlight two excellent NY assisted living research tools that are non-commercial, state-sponsored, and very comprehensive. These tool offer comprehensive information on the state's (and NYC) Assisted Living Programs and Senior Care Options.

Get Up-To-Date Facility Pricing
***Another tip we would like to share: If you are looking for services other than assisted living, such as Adult Day Care, or perhaps Skilled Nursing, we recommend simply going to Google Maps, and searching for that type of service in the city you need it in, (i.e. "Alzheimer's Care New York, NY). Many care facilities and services will come up, with a map (obviously) and ususally a website address.