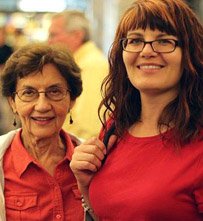 We have a challenge for you. If you visit any other assisted living or senior sites today, try to notice how many of them actually let you contact the facility or home directly, without calling a 3rd party company first, or submitting personal information. Frustrating, huh?
That's one of the differences with our site, Assisted Living Directory. Not only have we been around for over 8 years – we try to offer a site that is straightforward, with no tricks or questionable tactics. Every facility listed here for NYC and beyond may be contacted directly and safely.
Additionally, we love to highlight other sites and agencies with solid information. With that in mind, one of the best places to further your research is through the Department of Aging's Affordable Senior Housing page.
You will see, towards the top, links to several .pdfs that detail New York City's Assisted Living Programs (ALP's) and senior housing facilities. PDF's are included for the Bronx, Manhattan, Brooklyn, Queens, and Staten Island.
**Tip: Please visit our Yonkers assisted living page for additional facility options close-by!
For the NYC-area facilities listed on this page, we include several video tours! We also include each facility's website address if available!
Learn Which Facilities in New York Have Had Zero Violations or Complaints!
Video tutorial produced by Assisted Living Directory
Using CalQualityCare.org to find Senior Care & Assisted Living Throughout California!
We highlight two excellent NY assisted living research tools that are non-commercial, state-sponsored, and very comprehensive. These tool offer comprehensive information on the state's (and NYC) Assisted Living Programs and Senior Care Options.

Get Up-To-Date Facility Pricing
***Another tip we would like to share: If you are looking for services other than assisted living, such as Adult Day Care, or perhaps Skilled Nursing, we recommend simply going to Google Maps, and searching for that type of service in the city you need it in, (i.e. "Alzheimer's Care New York, NY). Many care facilities and services will come up, with a map (obviously) and ususally a website address.