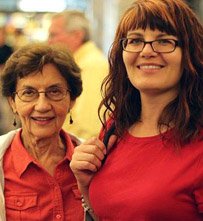 Lebanon is home to a number of assisted living and senior care options, many offering support for memory care and Dementia. We've listed them on this page, and we highlight other county agencies, sites, and other helpful tools and resources to help you with your research.
***We also highlight where to find information on low-income senior housing – there are numerous options in Lebanon, and county-wide for seniors & families on a limited income. Often times rents are set at a percentage of annual income (i.e. 30% of total annual) and others have a flat-rate.
All facilities listed may be contacted directly, and safely. Intro by D. Besnette
Lebanon Assisted Living: Featured Facilities & Services:
Hearthstone Manor has two locations in south central Pennsylvania – one in Lebanon and the other in Lancaster County.
888-981-6827Pricing & Availability

& Contact Hearthstone Manor Directly!
Assisted Living & Senior Care Facilities – Lebanon, PA
Address: 860 Norman Dr Lebanon, PA 17042
Phone: (717) 769-1081
866-981-5725Pricing & Availability
Map
Living Options: Personal Care
Address: 100 Tuck Ct Lebanon, PA 17042
Phone: (717) 274-7400
877-345-1716Pricing & Availability
Map
Assisted Living
Alzheimer's & Memory Care
Short-Term Stays
Address: 945 Duke St Lebanon, PA 17042
Phone: (717) 274-1495
1-866-333-6550Pricing & Availability
Map
Rehabilitation Services
Memory Support
Skilled Nursing Care
Individually tailored support in a familiar environment is the vision behind Assisted Living at Edgehill
Address: 930 Willow St Lebanon, PA 17046
Phone: (717) 273-1630
877-345-1716Pricing & Availability
Map
Low-income senior housing (individual & family income limits to qualify)
Questions about Facility Costs or Availability? 866-333-6550.
Lebanon County Area Agency on Aging