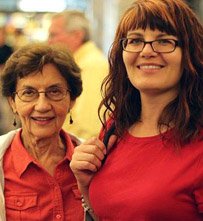 This section of Assisted Living Directory is dedicated to the handful of assisted living facilities and skilled nursing found in Eureka Springs, Arkansas.
Each facility may be contacted directly and safely.
Seniors and families in Eureka Springs are supported by the programs and services provided through the Area Agency on Aging of Northwest Arkansas. This agency provides services and information relevant to: Adult Day Care; Senior Advocacy Programs; Care Coordination; Family Caregiver Support - and much more. Intro by D. Besnette
Eureka Springs, Arkansas Assisted Living: Featured Facilities
15 private studio apartments in a rural wooded setting. Eureka Springs is known as "Little Switzerland", the most visited city in Arkansas. Natural beauty beyond belief.
100 Ridgeview Rd., Eureka Springs, AR 72632
479-253-9800
888-502-2057
Pricing & Availability
Learn More
Assisted Living Facilities & Senior Care Options - Eureka Springs

235 Huntsville Road Eureka Springs, AR 72632
Capacity/Licensed Beds: 100
Classification: Skilled Nursing Facility with Dual Certified Beds (Medicaid / Medicare)
479-253-7038
888-723-8284
Pricing & Availability
Map
Questions about Facility Costs or Availability? 866-333-6550
Recommended: Learn about Trusted State Sources for Assisted Living information to find, or further your research into assisted living facility options in Eureka Springs