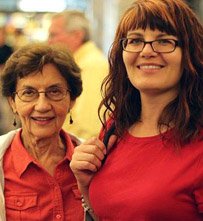 One of the things we love about many of the assisted living facilities and personal care homes in Georgia is that they are often located in very 'historic' and 'estate-like' structures. We commonly see beautiful facilities with tall pillars in front, with gorgeous, manicured landscaping, and a sharp attention to detail.
Many of the facilities and care homes in Carrollton seem to have these unique features and attributes. Each of the facilities listed here on Assisted Living Directory may be contacted directly, and safely.
We're also thrilled to report that Carrollton's seniors and families have some great places to go to seek additional information and support. Notably, the Three Rivers Area Agency On Aging serves a number of counties, including Carroll, providing essential services to the Southern Crescent Region, including: Alzheimer's Adult Day Care; Homemaker Services; Home-delivered meals; Aging and Disabilities Resource Connection (ADRC) – and quite a bit more.
This agency on aging can be contacted directly at 678-552-2838. Intro by D. Besnette
Carrollton, Georgia Assisted Living Facilities & Senior Care
Select the map links in this section to see a street view' photo of the facility!
877-345-1716Pricing & Availability

530 Northside Dr
Carrollton, GA 30117
(855) 308-8826
866-981-5725Pricing & Availability
Map
"…conveniently located 48 miles outside of Atlanta"
Discharge Planning
Dementia & Alzheimer's Care
Long Term Care
150 Cottage Ln
Carrollton, GA 30117
(770) 830-8857
866-315-1354Pricing & Availability
Map
Assisted Living
Memory Care
Independent Living
Short-term Stays
2455 Oak Grove Church Rd
Carrollton, GA 30117
(770) 834-1737
866-666-1057Pricing & Availability

100 Beds
4 Private, Full Bath
96 Semi-Private, 1 /2 Bath Each Room
Rooms Individually Heated And Cooled
3 Balanced Meals Daily
3 Snacks / Snacks Available 24 Hours/7 Days A Week
921 Old Newnan Rd
Carrollton, GA 30116
(770) 834-2242
866-315-1354Pricing & Availability
Map
1245 N Park St
Carrollton, GA 30117
(770) 838-7034
1-866-333-6550Pricing & Availability
Map
Licensed Personal Care Home
24 Hour trained onsite staff
Assistance with areas of daily living & much more!
102 South St
Carrollton, GA 30117
(770) 838-0303
888-723-8284Pricing & Availability
Map
Additional Support

***A great state-sponsored database of senior services and assisted living – Georgia Statewide.