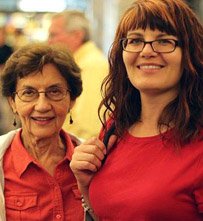 My wife is from Pennsylvania, and in the past several years we have spent quite a bit of time back there attending to her mother, who was becoming quickly, and progressively frail and ill from the effects of Dermatomyositis and the ravages of Cancer.
We were thrust into the world of researching assisted living and care options, and my experience really highlighted how each state can be quite different in how it defines, and treats assisted living. For starters, I noticed that there seemed to be a lack of 'assisted living' facilities as compared to other states.
I soon learned that a state law passed a few years ago essentially limits the use of the phrase 'assisted living' as facilities would use it in marketing materials and within their websites. According to the State, only facilities specifically licensed as an assisted living facility may use the term. Any other senior care facility has to use terms like 'senior care' or 'personal care home' – although they may indeed provide most of the services offered through licensed assisted living facilities.
So, as you do your research for Allentown, keep the terminology in mind. Searching using the other words and phrases will likely bring you more results, and options to choose from.
One site we'd like to highlight for you is the Lehigh County Aging and Adult Services, which offers a great place to seek additional help, ask a question, and learn about the many senior programs and services offered in Allentown, and the surrounding area.
We've listed many of the assisted living/personal care homes in Allentown on this page, all which may be contacted directly, and safely!