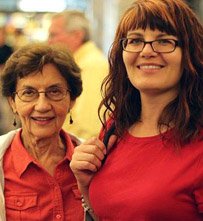 We were really thrilled to have done an interview a few years back with Sam Khan (see the interview here), an assisted living facility owner/administrator in Yucca Valley. We asked him 5 questions, covering everyting from employee turnoever, to the beneifts of a smaller, more residential-style assisted living homes (RCFEs).
Assisted Living Directory is always open to connecting with facility owners and managers, so they can, in their own words, and thorugh our site, tell us about what they do, their inspirations, successes and challenges. We hope that this is helpful to those seniors, families and caregivers reseaching care.
The assisted living facilities in Yucca Valley listed on this page may all be contacted directly, and safely! Intro by D. Besnette
Yucca Valley Assisted Living: Featured Facilities & Services
Call us today! We are here to help you!
We are committed to providing the best possible care and service.
Yucca Valley CA
366424198
2 Locations:
56524 Antelope Trail Yucca Valley, Ca 92284
7645 Kickapoo Trail Yucca Valley, Ca 92284
888-723-8284
Pricing & Availability
Learn More
Additional Assisted Living & Senior Care Options for Yucca Valley
55747 Mountain View Trail Yucca Valley, CA 92284
(760) 228-1180
888-985-4427
Pricing & Availability
Map
Website
"Yucca Valley's Premier Assisted Living Center"
Single Occupancy - One Bed
Double Occupancy - Married - One Bed
Double Occupancy - Two Beds
8515 Cholla Ave Yucca Valley, CA 92284
(760) 365-0717
888-981-6827
Pricing & Availability
Map
Skilled Nursing
Assisted Living
55425 Santa Fe Trail Yucca Valley, CA 92284
(760) 365-0887
888-723-8284
Pricing & Availability
Map
Memory Care/Alzheimer's
Assisted Living
We accept SSI and private-pay insurance