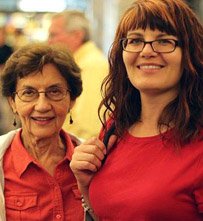 Have you ever noticed how so many 'senior care' sites offer some information about assisted living facilities, but when it comes time to get a phone number, or contact the facility directly, they either make you fill out a form, or the number goes to a 3rd party – not the facility?
The senior care industry is big, and growing, so a lot of people are trying to take advantage of that online. Our number one bit of advice is to simply be careful, and don't offer up your personal details unless you know where that information is going.
Assisted Living Directory has always taken it's responsibility and role in the senior care niche seriously, and we've worked hard to build a trustworthy site. We do offer free help, but only if you need it.
We also like to highlight other great sites and resources to help you along the way. With that in mind, seniors, caregivers and families in Santa Ana have the Orange County Office on Aging as a great 'one stop' to further your research, find services and programs, and to seek support on a number of senior and elder issues.
We've also provided the video tutorial (to the right) that shows you how to see government ratings for facilities in Santa Ana, and Orange County, and to learn what costs are, what size each facility is, facility demographics, and much more. All of the facilities listed on this page may be contacted directly and safely.
How To Look Up Facility Government Ratings, Costs, Size and Payments Accepted – Orange County
Video Tutorial Produced by Assisted Living Directory
See Government Ratings for facilities in Santa Ana, and learn costs and facility capacities (size) and much more