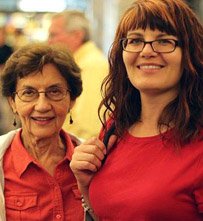 Have you ever noticed how so many 'senior care' sites offer some information about assisted living facilities, but when it comes time to get a phone number, or contact the facility directly, they either make you fill out a form, or the number goes to a 3rd party – not the facility?
The senior care industry is big, and growing, so a lot of people are trying to take advantage of that online. Our number one bit of advice is to simply be careful, and don't offer up your personal details unless you know where that information is going.
Assisted Living Directory has always taken it's responsibility and role in the senior care niche seriously, and we've worked hard to build a trustworthy site. We do offer free help, but only if you need it.
We also like to highlight other great sites and resources to help you along the way. With that in mind, seniors, caregivers and families in Santa Ana have the Orange County Office on Aging as a great 'one stop' to further your research, find services and programs, and to seek support on a number of senior and elder issues.
We've also provided the video tutorial (to the right) that shows you how to see government ratings for facilities in Santa Ana, and Orange County, and to learn what costs are, what size each facility is, facility demographics, and much more. All of the facilities listed on this page may be contacted directly and safely. Intro by D. Besnette
How To Look Up Facility Government Ratings, Costs, Size and Payments Accepted – Orange County
Video Tutorial Produced by Assisted Living Directory
See Government Ratings for facilities in Santa Ana, and learn costs and facility capacities (size) and much more
Assisted Living & Senior Care Options for Santa Ana, CA
13021 Hewes Avenue
Santa Ana, CA 92705
(714) 516-9116
888-985-4427Pricing & Availability

PRIVATE AND SEMI-PRIVATE ROOMS
NUTRITIONAL MEALS
24-HOUR SUPERVISION CARE AND SECURITY
ASSISTANCE WITH DRESSING, BATHING, GROOMING & PERSONAL HYGIENE
ASSISTANCE IN TAKING MEDICATION
DAILY HOUSEKEEPING AND LAUNDRY
MINIMAL SAFETY SUPERVISIONS TO FULL CARE ASSISTANCE
2210 East 1st Street
Santa Ana, CA 92705
(714) 547-7091
877-644-2963Pricing & Availability

Long-term care
Alzheimer's/Dementia
Hospice
620 South Glassell Street
Orange, CA 92866
(714) 997-5355
866-315-1354Pricing & Availability

Independent Living and Assisted Living
Studio, one- and two-bedroom apartment homes
Three meals daily
Housekeeping
Full activities calendar
Wellness Programs
Laundry Room
Transportation Provided

12291 Newport Avenue
Santa Ana, CA 92705
(714) 544-5959
866-315-1354Pricing & Availability

Assisted Living
Alzheimer's & Memory Care
Short-Term Stays

1718 West 6th Street
Santa Ana, CA 92703
(714) 542-0381
866-666-1057Pricing & Availability

Assisted Living
Daily Holy Mass
Saturdays and Sundays: 11 AM
Monday through Friday: 7 AM and 4 PM
Exposition of the Blessed Sacrament
Monday through Friday: 9 AM to 12:50 PM
Three Nutritionally Balance Meals and Snacks Daily
Central Dining Room
General Laundry Service and Personal Service if desired
Housekeeping
Medication Monitoring
Intercom System
Personal Care
Supervised Bathing
Congregate Care
Transportation to Doctor's Appointments

"Town and Country Manor is a non-profit organization affiliated with the Christian and Missionary Alliance. "
555 East Memory Lane
Santa Ana, CA 92706
(714) 547-7581
888-985-4427Pricing & Availability

12911 BROWNING AVENUE
SANTA ANA, CA 92705
Phone:(714) 730-9624
Facility Number: 306002306
Facility Capacity: 6
Facility Type: RESIDENTIAL CARE ELDERLY
888-985-4427Pricing & Availability

Additional Support
Santa Ana, CA – LOCAL & Certified Senior Care Advisor
I invite you to learn more about my free service before you decide by using the contact form below. I will respond to you shortly! I help seniors and their families to find assisted living care, memory care, or independent living in Orange County, including Santa Ana.