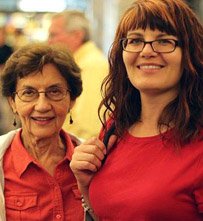 This page is dedicated to providing helpful and accurate information for assisted living and senior care in San Clemente, California.
San Clemente falls under the guidance and support of the Orange County Office on Aging on Aging, which 'serves as the lead advocate, planner and facilitator relative to all aging issues on behalf of all older persons in Orange County.' The Office on Aging offers quite a bit of helpful information to seniors and their families from their website, including a guide to their services; information for Healthy Aging; News & Views; and information regarding local events and happenings in San Clemente and Orange County that are of interest to seniors.
Existing residents of San Clemente's numerous assisted living and long-term care facilities may also access the Orange County Long-Term Care Ombudsman Program (714-479-0107). A Long-Term Care Ombudsman plays an essential role in maintaining the well-being of seniors, as well as their relationship with the facilities that care for them.
In addition, the City of San Clemente has it's own list of offerings and services available to seniors in their Senior Services section of their website. Services include Non-medical transportation; group transportation; a shopper shuttle and information regarding their Seniornet Cyber Cafe
We hope the facilities, and information on this page provide a useful starting point for your research into assisted living options in beautiful San Clemente!