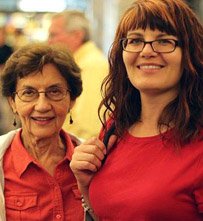 There are two things that you'll hopefully notice about our site, Assisted Living Directory, that sets us apart from many other senior care sites.
Firstly, you will hopefully take note that we allow all facilities to be contacted directly. Not all sites allow this, which we think is a questionable practice.
The other thing we do, is that we aren't afraid to highlight other excellent sites and resources to compliment our own site and offerings.
With that in mind, we'd like you to bookmark the Northwestern Illinois Area Agency on Aging (NIAAA). All cities, towns and rural areas of the US are covered by the guidance and support of an Area Agency on Aging, where you will find caregiver support, respite care, transportation services, home-delivered meals for seniors, as well as simply a trusted place to turn to to ask questions, or get recommendations on senior housing options, or perhaps to file a complaint if you suspect elder abuse.
We hope this page offers a great starting point for your research into assisted living facility options in Rockford.
We wish everyone safe & successful research!
[Video] Learn average costs for Assisted Living in Rockford, Illinois
Video Produced by Assisted Living Directory