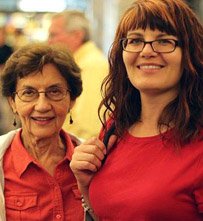 This section of Assisted Living Directory provides information and photos for the handful ofassisted living facilities and care homes found in Richmond, Kentucky.
All of the facilities listed here may be contacted directly and safely!
We encourage you to also visit the Bluegrass Area Agency on Aging which provides services and supports to Madison County's seniors, families and caregivers. Services and programs may include, but are not limited to: Homecare; Meals/Nutriion for Seniors; Transporation and Ombudsman support. Intro by D. Besnette
Richmond, Kentucky Assisted Living: Featured Facilities, Video Tours & Services
Arcadian Cove – Welcome Home Arcadian Cove is your senior living community, offering you both independent and assisted living options. The beautiful assisted living facility features 49 private kitchenette apartments.
1-877-616-7329Pricing & Availability
& Contact Arcadian Cove Directly!
Assisted Living & Senior Care in Richmond, Kentucky
73 Units
Address:300 Stocker Drive Richmond, KY 40475
Phone:(606) 625-1400
866-315-1354Pricing & Availability
Map

Get Up-To-Date Pricing
Find Certified Assisted Living Communities statewide by county the state's Department of Aging and Independent Living website and database!