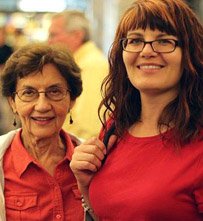 Unfortunately, for most families researching assisted living, it is their first, and sometimes only time they will do it. This means that they haven't had practice, or experience researching facilities.
I say 'unfortunately' since there is a lot of information out there, some of it highly questionable in terms of who is behind it, and what their motives are. This is where we try to be different with Assisted Living Directory. Our goal is to provide straightforward information that is highly useful, and trustworthy, and to also offer help, only if you need it.
Additionally, we aren't afraid to list, or link to other excellent sites and agencies. With this in mind, for Newport News, we recommend always that you become familiar with the Peninsula Area Agency on Aging – an agency that is managed through state and federal resources. Here you may find caregiver support & services; senior care help, advice and programs, as well as a great, trustworthy place to ask a question if you are just starting your research.
For facilities, we have listed the assisted living residences in Newport News on this page, and each may be contacted directly and safely. We also include video tours whenever available! Intro by D. Besnette
[Video] Learn Facility Inspections, Complaints and Violations – Newport News
We highlight two important State sites and agencies with excellent facility data and senior care information specific to Newport News. Video produced by Assisted Living Directory
Newport News Assisted Living: Featured Facilities, Video Tours & Services
The Chesapeake has been in service for more than 40 years to provide seniors with a quality, compassionate place to call home.
1-877-616-7329Pricing & Availability
Learn More
by calling: (757) 223-1600
Newport News Virginia Assisted Living:
Address: 655 Denbigh Blvd Newport News, VA 23608
Phone: (757) 890-0905
888-723-8284Pricing & Availability
Map
Assisted Living
Memory Care
Respite/Short-Term Stays
Address: 13030 Warwick Blvd Newport News, VA 23602
Phone: (757) 249-0355
Assisted Living Units: 80
888-502-2057Pricing & Availability
Map
Independent Living
Assisted Living
The Hiddenwood Retirement Community:
Address: 50 Wellesley Drive Newport News, VA 23606
Phone: 757-930-1075
877-644-2963Pricing & Availability

Full Assisted Living includes:

Three meals a day plus snacks
Help with activities of daily living such as bathing, dressing and eating
Medication administration
Professional nursing services
24-hour supervision by our trained staff
Wellness checks
Transportation to medical appointments
The development and maintenance of an individual plan of care
Customized assisted living also available at The Hiddenwood
Address: 1004 Old Denbigh Blvd Newport News, VA 23602
Phone: (757) 886-2200
888-985-4427Pricing & Availability
Map
Address: 955 Harpersville Rd Newport News, VA 23601-1045
Phone: (757) 599-4376
Assisted Living Units: 22
877-644-2963Pricing & Availability
Map
Address: 1147 27th Street NEWPORT NEWS, VA 23607
Phone: (757) 245-0011
Capacity: 8
Ambulatory Only
866-315-1354Pricing & Availability
Map
Residential and Assisted Living Care
Address: 311 Main Street NEWPORT NEWS, VA 23601
Phone: (757) 596-6010
Capacity: 71
888-981-6827Pricing & Availability
Map
Address: 918 27th Street NEWPORT NEWS, VA 23607
Phone: (757) 503-2501
Capacity: 5
877-644-2963Pricing & Availability
Map
Additional Support:
Brittingham-Midtown Community Center
Denbigh/Lee Hall Senior Center
Doris Miller Community Center
The Department of Parks, Recreation & Tourism's Mature Adult Program
Visiting Angels Senior Care
Washington Senior Center
Address:

5012 Huntington Avenue

Phone:

247-2451
***Great Tip: Did you know that almost always, you can find a photo of an assisted living facility using google maps? For each facility below where you see the map link, selecting it will take you to a map, and a 'street view' photo of the facility.