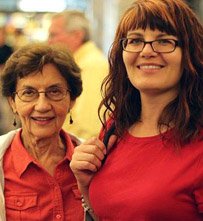 Unfortunately, for most families researching assisted living, it is their first, and sometimes only time they will do it. This means that they haven't had practice, or experience researching facilities.
I say 'unfortunately' since there is a lot of information out there, some of it highly questionable in terms of who is behind it, and what their motives are. This is where we try to be different with Assisted Living Directory. Our goal is to provide straightforward information that is highly useful, and trustworthy, and to also offer help, only if you need it.
Additionally, we aren't afraid to list, or link to other excellent sites and agencies. With this in mind, for Newport News, we recommend always that you become familiar with the Peninsula Area Agency on Aging – an agency that is managed through state and federal resources. Here you may find caregiver support & services; senior care help, advice and programs, as well as a great, trustworthy place to ask a question if you are just starting your research.
For facilities, we have listed the assisted living residences in Newport News on this page, and each may be contacted directly and safely. We also include video tours whenever available!
[Video] Learn Facility Inspections, Complaints and Violations – Newport News
We highlight two important State sites and agencies with excellent facility data and senior care information specific to Newport News. Video produced by Assisted Living Directory